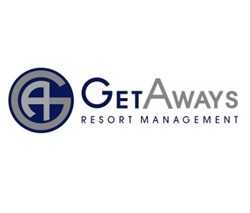 Los Angeles (PRWEB) June 04, 2015
There are going to be many outstanding events and attractions to enjoy all over the world this summer so travelers need to know where to look. To help, this luxury vacation expert shares some of the best and most interesting events that will be taking place in destinations all over the world, and reveals how travelers can enjoy these while staying in extraordinary accommodations. For example, when travelers head to stunning Lake Arrowhead this June, they can enjoy the warm and inviting accommodations at the Northbay at Lake Arrowhead and while they are in the area they can also enjoy an exclusive and limited time event by attending the Biggest and Best Lake Arrowhead Antique & Classic Wooden Boat Show.
This annual event will be taking place this June on Saturday the 13th and Sunday the 14th. Locals and visitors alike are invited to the event which is produced by the Rim of the World Historical Society. During the event, antique boats will be lined up at the Lake Arrowhead Village docks for attendees to see up close. These boats will then compete for awards and the best ones will receive trophies as well. There will also be a number of antique boats put up for sale at the event as well, so those that want a boat of their own may find just what they are looking for when they attend this event while staying at the Northbay at Lake Arrowhead.
In addition to the antique boats, there will be a number of other pieces on display throughout the village as well. Some of the other exhibits will include hot rods, wooden boat models, motors, and even vintage cars as well. Getaways Resort Management says that with all of these fantastic displays available throughout the event, it will be easy for visitors to make a day seeing all of the extraordinary displays and learning about these historical vehicles as well. This is just one of the many amazing events that travelers can enjoy when they choose a resort stay through Getaways Resort Management and take advantage of amazing accommodations in luxury destinations all over the world. Be sure to check out this show and other amazing events during a summer trip to Lake Arrowhead this year.
Getaways Resort Management has carefully crafted a number of unique strategies that will offer unmatched solutions to those who have invested in vacation ownership. With these game winning strategies, a proven record of success, and a commitment to creating lasting relationships with its clients, Getaways Resort Management offers the most extraordinary and up to date solutions in the industry. To learn more please visit http://www.getawaysresorts.com.
###
Press release distributed by JW Maxx Solutions, a leader in content management solutions and part of a family of companies that includes Enterate Ahora.