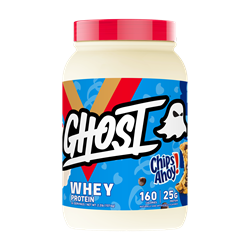 GHOST was created on real authenticity, something that cannot be mimicked, copied or imitated.
CHICAGO (PRWEB) November 27, 2019
Every year, Fitness Informant, a leading online resource for fitness and nutrition content, reviews and information recognizes the highest performing brands and best-in-class products with its coveted 'Shield of Excellence Supplement Awards'. This past week, Fitness Informant crowned GHOST with the top honor, '2019 Fitness Informant Shield of Excellence Brand of the Year'.
"GHOST edged out the competition due to their overall impact on the sports nutrition industry" says Ryan Bucki, CEO of Fitness Informant. "In 2019, the industry saw many brands try to mimic, copy or imitate what GHOST had been doing in the marketplace. However, GHOST was created on real authenticity, something that cannot be mimicked, copied or imitated."
"We are so excited and truly humbled to receive Brand of the Year honors from Fitness Informant" commented Daniel Lourenco, CEO and Founder of GHOST. "Fitness Informant is a well respected educational platform and can be tough critics; to receive such an honor from that team really means a lot to us and speaks volumes about the authenticity, innovation and quality the entire GHOST team has worked hard to bring to the market this year."
GHOST has earned more than its fair share of headlines in 2019, winning GNC's biggest award, '2019 Brand of the Year,' and releasing several of the hottest sports nutrition products of the year including authentic flavor collaborations with Sour Patch Kids® Redberry®, Warheads® Sour Green Apple, Sonic® Cherry Limeade, Welch's® Grape and Chips Ahoy!®.
"As my long-time friend and GHOST family member Christian Guzman would say, 'We are proud but never satisfied' stated Lourenco. "From the outset, GHOST's goal has been to consistently create and deliver authentic, innovative and exciting products and experiences for our fans. The recognition is amazing, but GHOST is only 3 years old and just getting started… I can't wait for everyone to see what we are going to do next."
About GHOST
GHOST is a lifestyle brand of dietary supplements, sports nutrition products and apparel. GHOST is disrupting the sports nutrition industry by creating a lifestyle movement that includes transparent innovative products, global distribution, immersive content, key influencer partnerships and collaborations with many of the world's leading flavor brands including Chips Ahoy!®, Sour Patch Kids®, Sonic® Drive-In, Warheads®, Swedish Fish® and Welch's®. GHOST products can be found at GNC, Ghostlifestyle.com and select global retailers in over 40 countries. For more information visit ghostlifestyle.com or connect with the brand on Instagram, Twitter or Facebook.
About Fitness Informant
Fitness Informant is one of the most respected brands in the fitness and dietary supplement industry providing free nutrition and fitness educational content helping people become the best versions of themselves. Through their non-bias, science-based supplement reviews, professionally created training programs and customized nutrition plans, Fitness Informant's mission is to educate the world on proper fitness, nutrition and supplementation.
Find out more at https://fitnessinformant.com.