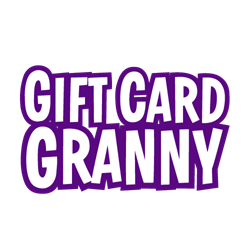 "We asked Richard to join the team and lead our continued revenue growth through existing and new channels. Throughout his career, his high-energy enthusiasm has been a contagious spark leading to uninterrupted growth in shareholder value and successful enterprise transactions," stated Jason Wolfe
(PRWEB) September 21, 2017
GiftCardGranny.com announced the newest addition to the company's growing leadership team, hiring seasoned executive Richard Corso as Chief Revenue Officer.
Corso's 30-year career in international business began with 16 years in management consulting and most recently includes two proprietary e-commerce platforms. Spanning the c-suite with roles of CFO, COO, and CEO, Corso's responsibilities have centered on user experience innovations leading annual revenues of $250 million and nearly $1 billion in assets.
"We asked Richard to join the team and lead our continued revenue growth through existing and new channels. Throughout his career, his high-energy enthusiasm has been a contagious spark leading to uninterrupted growth in shareholder value and successful enterprise transactions," stated Jason Wolfe, CEO of Wolfe LLC and Gift Card Granny.
Corso remarked, "I was immediately attracted to Jason's vision, track record, and personal values. The entire organization is laser focused on creating exceptional technology solutions delivering high perceived value to consumers and partners. Absolutely a perfect match for my style."
Corso's priorities include the continued positive trajectory of Gift Card Granny's top and bottom line growth maximizing stakeholder value through recurring revenue streams. Key verticals include new and existing partners, retail brands, and corporate clients.
About Gift Card Granny LLC
Gift Card Granny has been saving shoppers money since 2009. Founded as the first online gift card meta website, Granny has grown from a single person operation to a team of over 30 employees. Gift Card Granny has become the largest and most trusted B2C and B2B gift card comparison shopping website – with 400,000+ daily gift card deals and over 15 million visitors a year. The website allows customers to easily buy new and preowned gift cards or sell their unwanted cards for cash. For more information contact Justin Fritz at justin.fritz@wolfe.com.
About Wolfe LLC
Wolfe LLC has been building successful technology and ecommerce businesses since 1995. The company holds a broad portfolio of patents in the gift card arena. Wolfe built the first highly successful online coupon site (MyCoupons.com) in 1995. It then built and sold Direct Response Technologies to Digital River in 2006. Wolfe is also the creator of GiftCards.com & OmniCard which were sold to Blackhawk Network in 2016.
Flagship efforts today include GiftCardGranny.com and a bold undertaking in online transactional safety and fraud prevention through collaborative information sharing among the world's most prominent retailers, banks, and law enforcement.