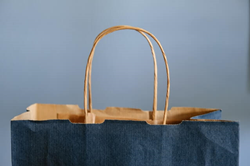 "The addition of these brands allows corporate businesses and consumers to give a gift anywhere across the U.S. As we add more and more national merchants every day, it allows us to grow our partnerships and provide a meaningful gift option to our users." - Jason Wolfe
PITTSBURGH (PRWEB) August 06, 2020
Personalized video and textable eGift service, GiftYa, announced the addition of popular national retailers to their lineup of gifting options. GiftYa offers contact-free gifting capabilities where consumers can text an eGift to national merchants such as Chipotle, Papa John's, Lowe's, and more. All they have to do is choose the merchant, select an amount, and personalize the gift with a photo, video, or uniquely designed wrapper.
While GiftYa offers a wide variety of local restaurants, shops, and personal service eGift options, adding national brands was an intentional next step in the company's development as it provides everyday consumers and businesses a flexible gifting option.
Jason Wolfe, founder of Telos Gifting LLC which is the parent company of GiftYa commented, "The addition of these brands allows corporate businesses and consumers to give a gift anywhere across the U.S. As we add more and more national merchants every day, it allows us to grow our partnerships and provide a meaningful gift option to our users."
Visit GiftYa's National Brands page to view the latest merchant offers.
ABOUT GIFTYA
GiftYa, a Telos Gifting, LLC company, is reinventing gift giving with a meaningful no loss, no waste e-gift. GiftYa enables you to text a personalized gift for any national or local merchant in the U.S. within seconds. Visit https://www.giftya.com for more information.
ABOUT TELOS GIFTING, LLC
Headquartered in Pittsburgh, Telos Gifting occupies the building at 495 Mansfield Ave in Greentree, Pennsylvania. Telos Gifting, LLC, owns and manages PerfectGift.com, GiftYa.com and GiftCardGranny. Telos Gifting was formed in 2019 by Wolfe, LLC a fin-tech incubator, to re-enter the gift card market after selling GiftCards.com in 2016.