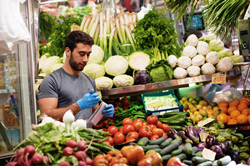 "We are pleased to be working with Square," said Jason Wolfe, CEO, GiftYa. "This integration provides local businesses with an easy-to-use eGift program, a true game-changer during this challenging business environment."
PITTSBURGH (PRWEB) May 13, 2020
GiftYa today announced their integration with Square to deliver a free eGift platform to local businesses. Square customers in the United States will soon be able to list their business on GiftYa through the Square App Marketplace. There is no cost or set up required from the merchant to use the GiftYa portal.
The GiftYa app and website enables people to text personalized gifts for any national or local merchant across the U.S., including popular restaurants, retailers or even local spas. The app is available for Android and iOS devices.
"We are pleased to be working with Square," said Jason Wolfe, CEO, GiftYa. "This integration provides local businesses with an easy-to-use eGift program, a true game-changer during this challenging business environment."
Restaurants, retailers and businesses can claim their business for free at https://www.giftya.com/local-merchants. Or, on Square App Marketplace.
ABOUT GIFTYA
GiftYa, a Wolfe, LLC company, is reinventing gift giving with a meaningful no loss, no waste e-gift. GiftYa enables you to text a personalized gift for any national or local merchant in the U.S. within seconds. Visit https://www.giftya.com for more information.
ABOUT WOLFE, LLC
Founded in 1995, Wolfe, LLC is an innovative Pittsburgh-based investor and incubator. The holding company conceives, invests in and grows innovative financial technology (fintech) and ecommerce businesses. Wolfe's past and current company portfolio include GiftCards.com, OmniCard, Direct Response Technologies, JamboMedia, Sentral, PerfectGift.com, MyCoupons and Gift Card Granny. The company holds a broad portfolio of patents in the gift card and card-linked offer arena. Find additional details at https://www.wolfe.com.