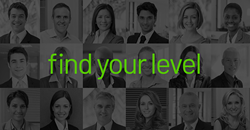 As more independent leaders are in the market for work, we have two goals: to make participation in the GigX Directory accessible to a greater number of people and to create membership options that match individual needs." John Fox, Cofounder of GigX
IRVINE, Calif. (PRWEB) May 21, 2020
To support independent leaders seeking work during this difficult time, GigX is launching a new membership model for its directory of fractional executives.
Cofounder John Fox says, "Many businesses are responding to the current economic climate by reducing full-time staff and increasing use of part-time or contract professionals. As more independent leaders are in the market for work, we have two goals: to make participation in the GigX Directory accessible to a greater number of people and to create membership options that match individual needs."
Some may be hesitant to purchase an annual membership plan in the midst of COVID-19. To ease these concerns, a monthly membership option is now available. In addition, among the four membership tiers is a free, Bronze level for those who want to "claim their name" in the directory while they find their footing.
The Silver tier offers a standard profile and for a limited time, includes a free upgrade to the Gold tier. With the Gold tier, members can list up to eight job titles plus add optional content, such as success stories, to help attract interest from hiring managers.
For fractional executives that want to leverage the GigX team's expertise, a new Platinum tier includes assistance from a "Profile Concierge" to make the most of their presence in the directory.
"Our hope is that the new GigX membership model will help position each member for success, both now and long into the future," says Fox.
About GigX
The GigX Directory connects organizations seeking top-notch professionals with executives seeking fractional or independent work.