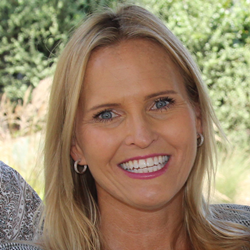 Gilded Properties specializes in single-family and multiunit residences, land, and fixer-uppers, with an emphasis on design and staging
CARPINTERIA, Calif. (PRWEB) November 04, 2022
Gilded Properties today announced its partnership with Side, the only real estate technology company that exclusively partners with high-performing agents, teams, and independent brokerages to transform them into market-leading boutique brands and businesses. The alliance will ensure that Gilded Properties, a real estate company with a focus on design, is powered by the industry's most advanced platform.
Gilded Properties was founded by Leah Dabney, who began her real estate career in 2001 as a property flipper. Since joining her first brokerage in 2005, Dabney has earned a reputation for her expert design services as much as her real estate transaction knowledge. In 2021 alone, Dabney generated $24 million in transaction volume. Gilded Properties serves young professionals, retirees, investors, and second-home seekers throughout Ventura and Santa Barbara counties.
"Gilded Properties specializes in single-family and multiunit residences, land, and fixer-uppers, with an emphasis on design and staging," Dabney said.
Partnering with Side will ensure Gilded Properties remains on the cutting edge of the evolving real estate market while continuing to deliver premium services to its clients. Side works behind the scenes, supporting Gilded Properties with a one-of-a-kind brokerage platform that includes proprietary technology, transaction management, branding and marketing services, public relations, legal support, lead generation, vendor management, infrastructure solutions, and more. Additionally, Gilded Properties will join an exclusive group of Side partners, tapping into an expansive network from coast to coast.
"Side's state-of-the-art marketing, technology, administrative, and legal services enable me to grow and represent myself and my services on my own merit," Dabney said.
About Gilded Properties
Anchored and respected in the local high-end beach communities, Leah Dabney founded Gilded Properties with her passion for real estate and track record of success. Specializing in construction and design as much as the purchase and sale of real estate, the Gilded Properties team of professionals provides the well-rounded experience clients in this coveted community expect from an accomplished team. Gilded Properties serves buyers, sellers, and investors throughout Ventura and Santa Barbara counties. For more information, visit http://www.gildedteam.com.
About Side
Side is a behind-the-scenes brokerage platform that exclusively partners with top-performing agents, teams, and independent brokerages to create and grow their own boutique brands without the cost, time, or risk of operating a brokerage. Side's proprietary technology platform and premier support solutions empower its agent partners to be more productive, grow their business, and focus on serving their clients. Side is headquartered in San Francisco. For more information, visit http://www.side.com.