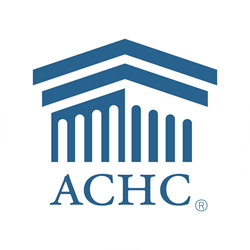 She is at the top of anyone's list of proven advocates for viable, sustainable healthcare
CARY, N.C. (PRWEB) November 01, 2018
Regina Gillispie, president and owner of West Virginia-based Best Home Medical, is the recipient of the 2018 Van Miller Homecare Champion Award. Gillispie was honored recently at the Medtrade trade show and conference in Atlanta, GA.
The award recognizes and honors American Association for Homecare (AAHomecare) members for outstanding service to the Home Medical Equipment (HME) community. The award is named to reflect the characteristics of late HME visionary Van G. Miller, past CEO and founder of the VGM Group.
"Gillispie embodies these characteristics as a passionate and vocal advocate for HME, as a leader on public policy issues, and through service at the state/regional level," stated AAHomecare.
Gillispie said the award, given Oct. 15, is a reflection of united efforts for increasing advocacy in the HME arena, efforts in which she—gladly—has played a part.
"It is so humbling to have my name added to the incredible list of previous recipients of the award," Gillispie told Accreditation Commission for Health Care (ACHC), which has accredited Best Home Medical since 2005. "It takes a village to do advocacy, and mine included the awesome people and resources of AAHomecare, VGM Government Relations, Fellow West Virginia providers, and the employees of Best Home Medical."
ACHC has been fortunate to witness her dedication first-hand and is proud to call her a partner.
"Gillispie is dedicated to driving the HME industry toward a level of efficiency and service that can only be described as exceptional," said Tim Safley, ACHC's Director of DMEPOS, Pharmacy, and Sleep. "She is at the top of anyone's list of proven advocates for viable, sustainable healthcare."
Gillispie opened Best Home Medical in 2005, and has since expanded to two locations serving patients in Charleston, Huntington, and surrounding areas of West Virginia.
ACHC accreditation has been key to helping Best Home Medical obtain and maintain payor contracts, she said. Accreditation, she added, has also helped her company stay in compliance with Medicare by sending updates when "anything changes that we need to be aware of to meet Medicare guidelines."
According to HME News, AAHomecare said Gillispie has built strong relationships and earned substantial credibility for the HME sector on Capitol Hill. In July, she spearheaded efforts to get all five members of West Virginia's congressional delegation to send a letter to Centers for Medicare & Medicaid Services Administrator Seema Verma, asking her to address their concerns about the impact of the competitive bidding program in rural areas. Gillispie has also been at the forefront of state policy issues and has helped to convince the state's Medicaid program to mandate that managed care organizations honor the time frame of current authorizations for patients under previous Manage Care Organization plans, and to secure a 24-month time frame for recoupments for those plans, according to HME News.
ACHC is a nonprofit accreditation organization that has stood as a symbol of quality and excellence since 1986. The organization has CMS deeming authority for Home Health, Hospice, and DMEPOS, and a Quality Management System that is certified to ISO 9001:2015. ACHC is the provider's choice for accreditation because of its personal Accreditation Advisors, relevant and realistic standards, competitive pricing, and a friendly, consultative approach to accreditation. Accreditation by ACHC reflects an organization's dedication and commitment to meeting standards that facilitate a higher level of performance and patient care.