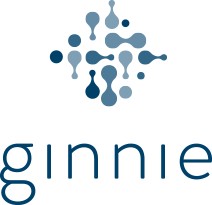 Our software provides customized, enriched and always unique content for all of the products in a seller's catalogue.
WHITBY, Ontario (PRWEB) May 09, 2019
eCommerce services company geekspeak Commerce has launched a proprietary product description generator software called ginnie. The launch comes after years of research and improvements using artificial intelligence (AI) and natural language generation (NLG). ginnie leverages NLG to create unique and engaging product descriptions based on attributes selected by an online seller.
According to Statista 2.14 billion people worldwide will buy goods and services online by 2021. In Canada, PayPal reports that eCommerce businesses are growing 28 times more than those who are not selling online. As more consumers turn to the web to research and purchase items, product content becomes increasingly important in order to drive this level of growth. According to Salsify 51% of the time, a product listing with more bullets will convert at a higher rate and outrank its top competitor. Unfortunately for online sellers, developing the right content to build out product listings is a time-consuming and costly process.
"ginnie saves time and money for retailers who would normally spend thousands of dollars on copywriters," said Isaac Wanzama, Founder and Senior Strategist at geekspeak Commerce, ginnie's developer. "Our software provides customized, enriched and always unique content for all of the products in a seller's catalogue."
ginnie provides content solutions for individual sellers, retailers, marketplaces, eCommerce partners, and enterprise-level companies. eCommerce sellers with a limited number of SKUs can manually input product attributes to develop robust product descriptions within seconds. Retailers and marketplaces with hundred or thousands of products can utilize ginnie's batch processing to create engaging content for all items on an input sheet – thousands of product descriptions in just minutes. eCommerce partners can integrate ginnie into their platforms as a plugin for use by vendors. And enterprise-level companies benefit from custom programs that involve a dedicated team, brand guideline development and more.
The app offers four subscription levels, plus a free trial of 25 descriptions or 14 days. Custom pricing is available for enterprises requiring a dedicated content strategy. The easy-to-use content generator platform is available as a Shopify app and at ginnie.ai, with a client portal that allows users to input their product attributes and generate descriptions in one place.
For more information about ginnie, please contact:
geekspeak Commerce / ginnie
http://www.ginnie.ai
support@ginnie.ai
416.619.5349 x 327
About geekspeak Commerce
geekspeak is an eCommerce services company focused on helping our clients sell more and develop a following of loyal buyers. Founded in 2003, our priority is to help our clients to better engage their customers. geekspeak works closely with numerous online retailers, manufacturers, distributers and content publishers. Our team brings extensive experience to the online retail and product merchandising space to create smart content that drives commerce.
geekspeak developed ginnie as a way to simplify the product description copywriting process for online sellers, whether they have a catalogue of one or one-thousand.