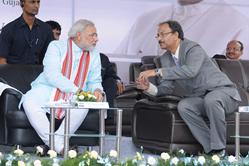 "The world is experiencing a critical shortage of blood the WHO Global Study reveals. Strategic investments are needed in many low-income and middle-income countries to expand national transfusion services, blood management systems, and alternatives to blood transfusions."
ATLANTA (PRWEB) January 29, 2020
GIOSTAR/HEAMGEN has developed and secured patented technology to manufacture lifesaving mature red blood cells from stem cells. The red blood cells are made utilizing a bioreactor that permits the production of mature red blood cells, under strictly controlled conditions, for transfusion therapy and replaces the need for a human blood donor. GIOSTAR/HEAMGEN mature red blood cells are safe and not compromised by inadequate pathogen detection and inactivation of diseases such as hepatitis C, HIV, hepatitis B and syphilis. The red blood cells are O-Negative (Universal Donor) to eliminate incompatibility and allosensitization reactions. Trauma situations often do not allow for adequate blood typing due to time restrictions, so the GIOSTAR/HEAMGEN red blood cells address that need effectively.
"There are three main problems for blood transfusions," stated Dr. Anand Srivastava, Founder and Chairman of GIOSTAR. "First we have to match the blood type. Second, there's not enough blood available every single time. And third, when we transfer blood from one person to another person, there is always a chance of the transfer of disease."
Watch a feature interview with Dr. Anand Srivastava on The DM Zone with host Dianemarie Collins.
The World Health Organization (WHO) published the first detailed analysis on the global supply and demand for blood in October 2019 and found that 119 out of 195 countries do NOT have enough blood in their blood banks to meet hospital needs. In those nations, which include every country in central, eastern, and western sub-Saharan Africa, Oceania (not including Australasia), and south Asia are missing roughly 102,359,632 units of blood, according to World Health Organization (WHO) goals. While total blood supply around the world was estimated to be around 272 million units, in 2017, demand reached 303 million units. That means the world was lacking 30 million units of blood, and in the 119 countries with insufficient supply, that shortfall reached 100 million units.
The global market opportunity for GIOSTAR/HEAMGEN technology presents not only a profitable and scalable business opportunity but also a significant social and environmental impact. The global market is estimated to be at least $ 85 Billion/year.
GIOSTAR/HEAMGEN has identified early entry global markets to include Military, Trauma, Asia (replace Hepatitis C contaminated blood products), Africa (AIDS contaminated blood), Newborns, Thalassemia patients, Allosensitized sickle cell disease patients. South Sudan was found to have the lowest supply of blood, at 46 units per 100,000 people. In fact, the country's need for blood was deemed 75 times greater than its supply. In India, which had the largest absolute shortage, there was a shortfall of nearly 41 million units, with demand outstripping supply by over 400 percent. Strategic investments are needed in many low-income and middle-income countries to expand national transfusion services and blood management systems. Oncology is a major user of blood transfusion but if countries don't have the capacity to manage the bulk of oncology, it will limit complex surgery options.
GIOSTAR/HEAMGEN has acquired the exclusive license to the patent for the technique for stem cell proliferation from University of California San Diego (UCSD). The founding team of GIOSTAR/HEAMGEN is comprised of the scientists and clinicians who were involved in creating the Intellectual Property at UCSD and has already achieved PROOF OF CONCEPT - the optimized lab scale proliferation of mature red blood cells - at UCSD as part of their research.
GIOSTAR/HEAMGEN is currently looking for strategic partnerships (Contact Doug@DMProductionsLLC.com) to accelerate the development of donor-independent red blood cells manufacturing capabilities and advance the proof of concept work already done (patented) around the manufacture of safe, universal donor, human red blood cells. GIOSTAR/HEAMGEN will also develop a full automated proprietary bioreactor using robotic technology to produce abundant quantities of red blood cells with a goal for cost-effective commercialization of fresh, human, universal donor Red Blood Cells (RBCs).
ABOUT GIOSTAR
Dr. Anand Srivastava is a Chairman and Cofounder of California based Global Institute of Stem Cell Therapy and Research (GIOSTAR) headquartered in San Diego, California, (U.S.A.). The company was formed with the vision to provide stem cell based therapy to aid those suffering from degenerative or genetic diseases around the world such as Parkinson's, Alzheimer's, Autism, Diabetes, Heart Disease, Stroke, Spinal Cord Injuries, Paralysis, Blood Related Diseases, Cancer and Burns. GIOSTAR is a leader in developing most advance stem cell based technology, supported by leading scientists with the pioneering publications in the area of stem cell biology. Company's primary focus is to discover and develop a cure for human diseases with the state of the art unique stem cell based therapies and products. The Regenerative Medicine provides promise for treatments of diseases previously regarded as incurable.
GIOSTAR is world's leading Stem cell research company involved with stem cell research work for over a decade. It is headed by Dr Anand Srivastava, who is a pioneer and a world-renowned authority in the field of Stem Cell Biology, Cancer and Gene therapy. Several governments and organizations including USA, India, China, Turkey, Kuwait, Thailand, Philippines, Bahamas, Saudi Arabia and many others seek his advice and guidance on drafting their strategic and national policy formulations and program directions in the area of stem cell research, development and its regulations. Under his creative leadership, a group of esteemed scientists and clinicians have developed and established Stem Cell Therapy for various types of autoimmune diseases and blood disorders, which are being offered to patients in USA and soon it will be offered on a regular clinical basis to the people around the globe.