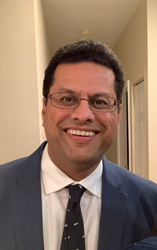 VPN-less Access to Files
BOCA RATON, Fla. (PRWEB) March 24, 2020
To address the increasing need for home-based work during these stressful times, Gladinet Inc., a leading provider of simplified remote access solutions for file servers, has announced the widespread availability of free licenses for Triofox, its newest product. By mobilizing existing on-premise servers, Triofox is enabling secure, remote, and mobile access to existing file server shares without a VPN.
To enjoy the aforementioned free licenses, which expire June 30, 2020, enterprises can email ticket@triofox.com and request them.
Gladinet's Vice President of Customer Success, Azam Ali, said:
"In this time of need, we are faced with the challenge of making it as easy as possible to work from home, without compromising security or productivity. And everyone is saying they need it done yesterday. The problem is it can take significant time to provide VPN less access – especially if you're talking about workflows that involve file servers and line of business applications. Triofox eliminates those hurdles! It's simple to install, and it leverages existing network file shares, users and permissions for automatic configuration. You can literally have your employees working from home in minutes, not days or weeks."
In stark, relieving contrast to VPN's confusing, slow, and error-prone connections, Triofox simplifies the at-home user's experience by providing remote access through a familiar mapped drive, creating the illusion of working in the office on the company network, without a VPN's encumbering setbacks.
Azam continued:
"While we cannot help out on the medical front, we can help out by providing solutions to keep employees safe and make the transition to work from home as seamless as possible. Companies are asking employees to work remotely. However, doing so increases risks like losing productivity due to traditional, inefficient remote access methods, or data breaches from home computers that tend to be more vulnerable than those on a corporate network."
Triofox's built-in ransomware protection is a notable member of an extensive arsenal of security, reporting and monitoring features. It uses behavioral heuristics to actively monitor all Triofox clients for any unusual activity, quarantine them at the first sign of possible attack, and alert the administrator to the neutralized threat.
Other prominent features include versioning and offsite backup of file server assets to simplify recovery from disasters like accidental deletions. Triofox also prevents "data sprawl" by storing data on existing file servers, while simultaneously governing remote access with existing permissions. However, if so desired, Triofox does provide the option to instantly move file servers to the cloud. There is also no vendor lock-in and organizations can continue to access their data with or without Triofox.
In his final comments, Azam noted:
"We're seeing more workers that need to access corporate data remotely, at home or from personal devices. This emphasizes the need for organizations to both empower and manage employee mobility to satisfy the tension between conflicting demands for security, agility and productivity. Thankfully, we designed Triofox with the file server integration features and flexibility required to resolve those conflicts."
To learn more, please go to https://www.triofox.com or email us ticket@triofox.com or call us at +1 888 955 6656.
About Gladinet Inc.
Gladinet Inc. offers solutions that enhances existing Windows file servers with secure remote access, mobile file sharing, data protection, and cloud migration, while addressing business concerns about security, privacy, compliance and control. Gladinet Inc. is headquartered in Boca Raton, FL and can be reached at https://www.gladinet.com/ or call us at +1 888 955 6656.