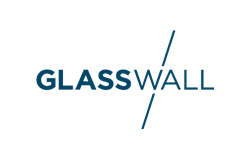 LONDON, England and RESTON, Va. (PRWEB) November 30, 2021
Glasswall, a global leader in content disarm and reconstruction (CDR) technology, today announced that it has successfully completed its Service Organisation Controls (SOC) 2 Type II certification, which ensures compliance with the leading industry standards for managing data, privacy, and security. This process focuses on the controls an organisation uses to protect customer data and operational effectiveness, and demonstrates Glasswall's proactive dedication to providing best-in-class protection from file-based threats.
The SOC 2 Type II certification verifies that an expert accounting and auditing firm has tested and verified an organisation's reporting and control activities over time and proves that the controls in place work long term.
It focuses on five key principles: security, availability, processing integrity, confidentiality, and privacy. Glasswall zeroed in on security, processing integrity, and confidentiality. To prepare, Glasswall underwent a readiness assessment to analyse the level of security necessary to improve any existing gaps before engaging the SOC auditors.
The team proceeded to complete the SOC 2 Type I certification, which analyses the current systems and security controls in place and is a crucial step in completing the SOC 2 Type II. Although the existing practices in place demonstrated Glasswall could efficiently meet those requirements in a short period of time, a dedicated team was created to undergo the certification process.
This process involved submitting evidence and directing a new internal management system. Glasswall worked with a compliance firm for a five-month period on developing and fine-tuning new and existing information security policies to ensure all the necessary controls were in place. Glasswall's teams across sales, HR, engineering, and marketing all collaborated in implementing these new processes.
Glasswall CEO Danny Lopez stated, "Achieving SOC 2 Type II certification shows our dedication to our customers and is just the latest step in our mission to provide the most effective CDR solution on the market. We work hard to build confidence and trust with our customers, and achieving this top level of compliance underlines that their sensitive data is secure on our platform."
Lopez continued, "We've created a system that can be repeated annually to ensure our controls are always meeting industry requirements. We also encourage our customers to adopt a zero-trust method of security where no one is trusted by default, no matter if they are inside or outside a network, and we vow to do the same. This certification attests that we have taken all the necessary precautions to store customer data securely."
The successful completion of this process demonstrates Glasswall's ongoing due diligence in improving visibility and security posture. The SOC 2 Type II certification addresses many of the security questions and concerns end users and partners may have. This process was a crucial step in Glasswall's transition into accommodating both public and private sectors. As the company expands further from the U.K. into the U.S. market, it continues to accommodate the security concerns of new customers from all backgrounds.
To learn more about Glasswall's recently-certified, award-winning CDR platform that scans, cleans, and rebuilds files to a known good manufacturer specification to automatically clear out complex and persistent threats, visit glasswallsolutions.com.
About Glasswall
Glasswall is a file security company that keeps businesses moving with instant file protection. Its leading Content Disarm and Reconstruction (CDR) technology instantly removes potential file-based threats, so organizations can trust every file. Deployed by intelligence agencies and loved by businesses, Glasswall is the simple way to protect against sophisticated file-based threats. Learn more at glasswallsolutions.com