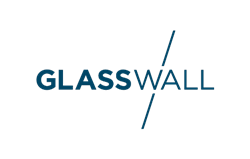 LONDON and RESTON, Va. (PRWEB) December 16, 2021
Glasswall, a British cybersecurity company that offers instant protection against file-based threats with Content Disarm and Reconstruction (CDR) technology, has today launched its Premier Partner Program. Designed to build a substantial partner ecosystem, the program is geared towards distributors, value-added resellers (VARs), managed service providers (MSPs) and system integrators (SIs) whose customers are faced with a growing range of file-based cybersecurity threats and need instant protection so they can trust every file.
With sophisticated threats mounting, it's difficult to predict where and how an attacker evades protection, with roughly 70% of malware that is found embedded within downloaded files being of an unknown kind, providing optimal protection against file-based threats requires a more proactive approach.
In contrast to detection-based security that must play catch up with new threats, such as antivirus and sandboxing, Glasswall CDR offers proactive protection that doesn't wait for detection. Its technology instantly cleans and rebuilds every file to match its 'known good' industry specification – automatically removing potential threats. This simple approach ensures every document entering the organization is safe, without sacrificing productivity
According to Gartner®, "Content, Disarm and Reconstruction (CDR) provides the highest security" to limit the risk of malware upload." Gartner also states that "Security leaders should go beyond single anti-virus scanners to protect their backends against the upload of malicious files," suggesting that "CDR removes all threats from uploaded files without adding significant latency and can even protect against completely new attack types".
Glasswall partners can offer its patented CDR technology to their customers, enabling them to deliver a richer security portfolio. Delivered as a single-tier program, partners will benefit from access to comprehensive sales, marketing and technical support and training, with the ability to generate substantial margins across new business, referrals and renewals.
Premier Partner benefits include:
Partner Portal: Access sales and marketing help, technical support and pricing data any time from anywhere
Marketing development fund: Up to 10% of partners' annual revenue target to help them market and sell the CDR solutions
Training: Helping partners learn everything they need to know about CDR from sales tactics to technical information in Glasswall's Partner Academy
Deal registration: Through the Partner Portal, partners can let Glasswall know who they're introducing the CDR solutions to and protect that deal from their competitors
In addition, if a partner prefers to make an introduction to Glasswall's solutions and let the company handle the sales process, they can become a Referral Partner. They will get referral compensation with no special requirements or obligations.
Based in the U.K. and with offices in the U.S., Glasswall announced its latest £18 million funding round in November last year. Its CDR solutions have been deployed by U.S. intelligence agencies and by businesses worldwide, with the company rapidly expanding to meet global demand.
"Glasswall is on a journey of international growth and our partner ecosystem is fundamental to ensuring organizations can transform their approach to file-based security," commented Glasswall CEO Danny Lopez. "In an era where the threats posed by malware and ransomware can result in huge financial losses, compliance failures and business disruption, CDR represents a game changer in the fight against cybercrime."
For further information about the Glasswall Premier Partner Program, click here.
About Glasswall
Glasswall is a British cybersecurity company that keeps businesses moving with instant file protection. Its leading Content Disarm and Reconstruction (CDR) technology instantly removes potential file-based threats, so organizations can trust every file. Deployed by intelligence agencies and loved by businesses, Glasswall is the simple way to protect against sophisticated file-based threats. Learn more at glasswallsolutions.com
Source: Gartner "Quick Answer" on how to Protect Web Applications against File Uploads. 8 Oct 2021