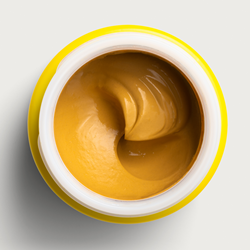 These extracts are capable of standing on their own and performing their role without the assistance of synthetic additives.
LOS ANGELES (PRWEB) April 28, 2021
Skincare innovator Gleamin is pleased to unveil the details around their innovative cellular extraction method used to create its one of a kind Vitamin C Clay Mask. When utilized, this technology delivers the natural compounds from organic ingredients suspended within liquid. This enables Gleamin to provide natural, stable, and active bioavailable Vitamin C, sourced from native Australian ingredients with organic certification.
Cellular extraction is a rapid cold-pressing process that maintains a molecule's integrity and viability while removing it with high pressure, this case in an organic ingredient. This is done by disrupting the cell membrane and infiltrating it with a carrier fluid that then extracts the water-soluble phyto-compounds. Gleamin reports that with this technology they are able to deliver the full profile of the plant's nutrients and materials, meaning that several essential minerals can be extracted from a single extract and reduce the number of ingredients required to develop their face mask.
This technique works to solve human problems by harnessing the power of nature, and to help develop clean, natural products. These extracts are capable of standing on their own and performing their role without the assistance of synthetic additives. Gleamin invested in this technique as it sought to bring about better authenticity and transparency within the beauty industry, and to enrich the global community with natural confidence by developing effective, clean, and superfood-rich formulas.
In developing it's natural face mask Gleamin chose to hone in and make the mixture as rich in Vitamin C as possible, for several reasons. This imperative nutrient works to maintain smooth skin and restore natural glow through several ways. Firstly this nutrient works to fade the appearance of hyperpigmentation and reduces skin tone inconsistencies like sunspots and dark circles, to provide a clearer and more consistent look. This is also accomplished by enriching the skin to reduce puffiness, acne, or redness by slowing the production of excess melanin, while not fading your actual skin tone as some artificial ingredients can. Secondly, Vitamin C works to stimulate collagen production, which keeps the skin feeling more elastic and firmer; as people age collagen production is naturally slowed, so this can be an effective countermeasure. Finally, this mineral also assists in both protecting against sun damage and helping to heal spots from acne, offering both preventative and reactive measures to keep the face clear and glowing.
With this innovative new process, Gleamin is introducing a ground-breaking new method for harnessing nutrients to the beauty industry, and continuing to push those in the space toward creating natural products. This is all done while producing a face mask that provides rich, luscious Vitamin C to help keep the skin refreshed and glowing, as well as help heal acne scars and uneven skin tones.
Gleamin is an innovative skin beautifying and cleansing company created by Jordan Smyth of Christchurch, New Zealand. Gleamin's natural face masks utilize natural superfoods and the best available ingredients to keep the face looking and feeling as healthy as possible. Now, anyone can purchase it on https://gleamin.com/ and those who want to learn more can also visit their Instagram, Pinterest, Twitter, and Facebook pages.