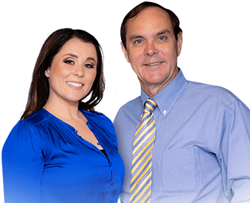 Glen Ellyn, IL (PRWEB) November 26, 2019
Smile Glen Ellyn dentists, Drs. Thomas and Jessica Gibbs, invite patients to their Glen Ellyn, IL practice for Invisalign® treatment. Invisalign orthodontics uses a series of clear, virtually invisible aligners to discreetly straighten crooked teeth.
Patients with a misaligned bite, also known as malocclusion, present both functional and cosmetic concerns. Functionally, crooked teeth increase the risk for trapped food debris that can cause cavities or gum disease, difficulty brushing and flossing properly, trouble biting and chewing, TMJ disorder, and teeth grinding and clenching (bruxism). Cosmetically, crooked teeth are generally considered unattractive and can cause low self-esteem in patients. Invisalign improves occlusion (how the teeth fit together), fixing crowded or gapped teeth, open bite, underbite, overbite, crossbite, and other concerns. Straight teeth decrease the risk of functional issues and significantly improve smile aesthetics.
Many patients find traditional metal braces uncomfortable and unappealing. Invisalign provides a discreet alternative to this method. Able to straighten teeth as effectively as their traditional counterpart, Invisalign is the ideal solution for social teens and professional adults looking to straighten crooked teeth invisibly. The clear aligners are customized to the needs of each patient. A patient wears the aligners for 20-22 hours each day and replaces them approximately every two weeks. Invisalign aligners are removable for eating and drinking, allowing patients to maintain proper oral hygiene and eat an unrestricted diet, as well as socialize without embarrassment.
Drs. Thomas and Jessica Gibbs have decades of combined experience in orthodontics. These experienced dentists have helped many patients straighten their crooked teeth and improve their self-confidence and health with Invisalign treatment. Using the latest technology, they take digital tooth impressions with computer imaging and use advanced 3D software to customize each step in the alignment process. This digital treatment improves the accuracy of fit for the clear aligners and provides a more predictable orthodontic outcome.
Those interested in discreet orthodontics can schedule an appointment at Smile Glen Ellyn. Drs. Gibbs welcome patients from the community of Glen Ellyn, IL for Invisalign, to straighten crooked teeth and improve self-esteem and health. To schedule an appointment, visit http://www.smileglenellyn.com or call 630-858-8800.
About the Practice
Smile Glen Ellyn has been offering the community of Glen Ellyn, IL, comprehensive dental care for over 30 years. Drs. Thomas and Jessica Gibbs provide leading-edge care in their family-friendly office, providing a range of services from general and preventative care, to restorative and cosmetic dentistry. The team specializes in gentle dentistry through sedation options, including offering advanced IV sedation for those with extreme dental anxiety. The practice is proud to improve the oral health and aesthetics of patients' smiles in a comforting atmosphere. To learn more about Drs. Thomas and Jessica Gibbs, their team or the services they offer, visit http://www.smileglenellyn.com or call 630-858-8800 to schedule a one-on-one consultation.