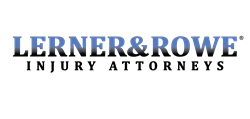 "Overall, this rebranding doesn't change much else aside from a few location names. We're still the same great law firm. We still have the same great memorable phone numbers. But now with my public involvement, we'll do it with a little bit more personality." -Kevin Rowe
PHOENIX (PRWEB) May 08, 2019
Glen Lerner Injury Attorneys announces a rebranding of 11 law firms located in Nevada, Illinois, and Indiana. As part of the law firm rebranding efforts that take effect on Monday, May 13, 2019, all Glen Lerner Injury Attorneys locations and supportive advertising practices will be changed to the name of their Phoenix-based partner, Lerner and Rowe Injury Attorneys.
The law firm rebrand makes Lerner and Rowe Injury Attorneys one of the largest personal injury law firms in the country with 27 locations and just under 400 team members all dedicated to compassionately serving the injured in California, Washington, Oregon, Nevada, Arizona, New Mexico, Tennessee, Illinois, and Indiana.
Glen Lerner, founder of Glen Lerner Injury Attorneys and Lerner and Rowe Injury Attorneys, remarked: "Over the past 20 years, my partner Kevin Rowe and I have been building one of the largest personal injury law firms in the country. I thought it was about time to give him more recognition across the board, so we decided to rebrand and make one enormous personal injury powerhouse."
"All joking aside, I couldn't be more pleased with this change. As the Lerner and Rowe brand has expanded across the country, it just made sense to rebrand the Las Vegas, Chicago, and Merrillville offices as Lerner and Rowe. Ultimately, our legal teams were solid before the name change in protecting the rights of the injured, and we will be equally as strong now as Lerner and Rowe Injury Attorneys."
Kevin Rowe, managing partner/member at Lerner and Rowe Injury Attorneys, also shared: "For over two decades now, Glen and I have worked hard to create law firms well-recognized for obtaining exceptional results for injured victims of tortious conduct. We've done this by instilling our teams with our major core beliefs: compassionate quality service for each and every client and respect for all those whom we represent. Accordingly, anyone who comes into contact with our attorneys and/or members of our support team can and will feel confident that they have retained the right firm with an attentive, empathetic ear to those in need and a quality law firm which offers meaningful, educated answers to the many questions and concerns commonly associated with personal injury claims/litigation."
"Overall, this rebranding doesn't change much else aside from a few location names. We're still the same great law firm. We still have the same great memorable phone numbers. But now with my public involvement, we'll do it with a little bit more personality."
More about Lerner and Rowe
Lerner and Rowe Injury Attorneys is a powerhouse law firm in representing personal injury clients. Attorneys Glen Lerner and Kevin Rowe have grown their law firm into one of the largest personal injury firms in the country, with over 50 attorneys and nearly 400 support employees located in Nevada, California, Illinois, Indiana, Arizona, New Mexico, and Tennessee. The law firm's continuous exalted levels of success can be attributed to the high levels of respect and dignity shown to victims and family members hurt in an accident.
For those injured outside one of the previously listed states, Lerner and Rowe has an established network of attorneys across the country, ready to help. The firm takes pride in nourishing these relationships as they know a personal injury attorney can make all the difference in obtaining fair compensation for the pain and suffering inflicted upon the victims of tortious conduct.
For more information about Lerner and Rowe Injury Attorneys, please call (844) 977-1900. To learn more about their Arizona criminal defense and bankruptcy law firm, Lerner and Rowe Law Group, call (602) 667-7777, or visit lernerandrowelawgroup.com.
To connect with the law firm socially, follow Lerner and Rowe on Twitter, or become a fan of its Facebook page. Also, visit lernerandrowegivesback.com to learn more about the many other community services that the lawyers and legal support team of Lerner and Rowe actively support.