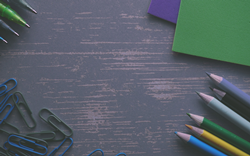 The segment will feature how education is changing lives for today's high school students.
MIAMI (PRWEB) February 07, 2023
Glen Oaks Community College will be featured on "Viewpoint with Dennis Quaid," an award-winning, short documentary series. The segment will feature how education is changing lives for today's high school students.
"We are honored to be a part of this series," said Dr. David H. Devier, Glen Oaks president. "I learned that we were selected for the show due to the success of our high school enrollment programs. We are at nearly 60 percent enrollment with high school students in St. Joseph County and in the region.
"This is a great opportunity to showcase our successes and achievements in this area," said Devier. "Our dual-enrollment programs allow students to start their educational journey with us in the tenth grade and stay with us until they complete their degree or transfer to other institutions. Since the classes are paid for by the K-12 system, there is no cost to the students and many earn upwards of 60 credit hours as they attain their associate degrees during their time here."
"Viewpoint", hosted by actor Dennis Quaid, produces educational documentaries on subjects such as business, finance, technology, travel, agriculture, health and culture -- that are then shared with stations nationwide.
"The filming will be taking place most of the day on Wed., February 8," said Devier. "We will be featured in a 3-to-5-minute video. In addition, we will also work on the production of a corporate profile video and an educational commercial video for distribution purposes.
"Our understanding is that the final edited versions will be rolled out in May," said Devier.
Glen Oaks Community College is a quality provider of education programs serving the needs of residents and businesses of St. Joseph County and beyond. In the community since its formation in 1965, the campus sits on 320 acres of land in rural Centreville, Michigan. Since its beginning, Glen Oaks has conferred over 10,000 degrees to over 8,000 graduates. Today's students study in over 18 transfer and applied associate degree programs and another 20 certificate programs in areas ranging from business and healthcare to computers and agriculture. Glen Oaks is the only community college in the state of Michigan to offer an on-campus farming program and an Agricultural Equipment Technology degree program. The student-to-faculty ratio of 20:1 affords students personal attention and provides opportunities for them to accomplish their goals and grow and succeed in a supportive, and ethical academic environment.