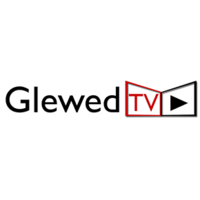 NEWARK, Del. (PRWEB) May 21, 2020
Glewed TV, a leading video-on-demand (VOD) discovery, live distribution and monetization management platform for original and professionally produced video content, today announced it will distribute its content on The Roku Channel, the home for free and premium entertainment on the Roku platform.
"Content distribution deals with partners like Roku are an important part of Glewed TV's business today," Melody Wolff, Chief Marketing Officer, Glewed TV. "We want to get our premium content in front of as many consumers as possible. The Roku Channel's massive user base allows us to accelerate our content distribution efforts while helping us to monetize our content even more effectively."
Roku is the No. 1 TV streaming platform in the U.S. by hours streamed according to Kantar (May 2020). In Q1, The Roku Channel reached households with an estimated 36 million people.
Wolff continued, "The cord is being cut — people are ditching cable for streaming as their primary way of viewing TV. As viewers migrate to streaming, advertisers are unlocking investment opportunities in OTT. We look forward to continuing to share all of Glewed TV's business activity and traction as there's more news to come."
Glewed TV was recently included in the Convergent TV LUMAscape created by marketing investment firm LUMA Partners. LUMAscapes are some of the industry's most widely referenced resources. They organize the ecosystem across all critical categories and provide clarity to a complex digital media and marketing landscape. Glewed TV appeared in the "over-the-top (OTT) distribution category, alongside various long-standing industry leaders, including Netflix, Roku, Amazon, Hulu and Youtube, to name a few.
About Glewed TV
Glewed TV was founded by a team of creators and technologists that have successfully launched multiple streaming channels in the past five years. Glewed TV is one of the ways cord cutters are saving with free access to premium on-demand content. No subscription fees are required to watch movies and TV programs that are unique, engaging, immediate and convenient. Glewed TV is ad-supported and free across all platforms. Glewed TV sources and produces content of high production value with over 10,000 hours available. Main content categories include food, children, sports, DIY, educational, documentaries, animals/wildlife, travel, comedy, product reviews and movies.
Roku is a registered trademark of Roku, Inc. in the U.S. and in other countries.