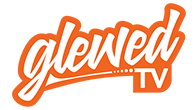 More than 40 million people view Glewed TV content on a monthly basis through our app and distribution partners. We are excited to have Andrew onboard to connect brands with CTV audiences in new and exciting ways
NEWARK, Del. (PRWEB) September 29, 2021
Glewed TV, a leading ad-supported, video-on-demand (VOD) discovery, live distribution and monetization management platform for original and professionally produced video content, today announced Andrew Budkofsky has been named as Advisor and Chief Revenue Officer. In this new position, he will lead the brand's sales and marketing functions.
"Andrew joins Glewed TV at a time of tremendous growth for our company as we have seen users consuming our content increase by over 5,000%," said Dean Marco, Chief Marketing Officer at Glewed TV. "More than 40 million people view Glewed TV content on a monthly basis through our app and distribution partners. We are excited to have Andrew onboard to connect brands with CTV audiences in new and exciting ways."
Prior to his role at Glewed TV, Budkofsky was chief revenue officer and publisher at Rolling Stone magazine. Before that, he was Chief Revenue Officer at Digital Trends, a technology news, lifestyle, and information website geared toward technology and consumer electronics products. His media leadership experience also includes roles at Defy Media, truTV, USA Network and Comedy Central.
Glewed TV offers brands the ability to connect with consumers in a riveting and engaging viewing environment through custom content and integrated messaging within original programming. Glewed TV works with some of the world's biggest brands including Expedia, The Home Depot, Papa John's, Subway and more.
Glewed TV can be viewed on all of your favorite streaming devices such as Apple TV, Roku, Chromecast TV and Fire TV or on your Smart TV and other leading OTT video streaming devices. For more information, visit https://www.glewed.tv/.
​
About Glewed TV
Glewed TV was founded by a team of creators and technologists that have successfully launched multiple streaming channels in the past five years. Glewed TV is one of the ways cord-cutters are saving with free access to premium on-demand content. No subscription fees are required to watch movies and TV programs that are unique, engaging, immediate and convenient. Glewed TV is ad-supported and free across all platforms. Glewed TV sources and produces content of high production value with over 10,000 hours available. Main content categories include food, children, sports, DIY, educational, documentaries, animals/wildlife, travel, comedy, product reviews and movies.