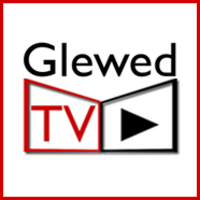 Paul's appointment is a major milestone in Glewed TV's aggressive growth and expansion plans
NEWARK, Del. (PRWEB) November 13, 2019
Glewed TV, a leading video on demand (VOD) discovery, distribution and monetization management platform for original and professionally produced video content, today announced it has appointed V Paul Coyne as Chief Executive Officer (CEO). Coyne joins Glewed TV with extensive experience that spans more than three decades with a concentration on bringing emerging digital and media technology in the form of new product introductions and partnerships to the entertainment industry.
"Paul's appointment is a major milestone in Glewed TV's aggressive growth and expansion plans," said Dean Marco, Chief Marketing Officer. "The Glewed TV team deserves to celebrate this news as Paul is a significant hire that gives immediate credibility to the company with his stellar industry reputation. I'm tremendously excited about the positive impact Paul will have taking our business to the next level while continuing in our mission to exceed our customers' expectations."
Prior to joining Glewed TV, Coyne was a Senior Vice President at Warner Music Group where he harnessed the new digital technology forces redefining music for both artists and labels. Prior to that, he was Chief Technology Officer at NBC where he worked closely with NBC Sports on three Olympic Games. His career also includes stints at IBM in conjunction with the prestigious TJ Watson Research Center and Lotus Development. In addition to the corporate world, Paul's passion project was building the deal between WME owned IMG to fund the motorsports series Formula Drift where he remains part owner as they end their 16th season.
Commenting on his appointment, Coyne stated, "Glewed TV has already achieved great success sourcing high-value content for viewers looking for something different. I'm honored to be joining Glewed TV team at such a pivotal time for the company and look forward to building upon and sharing this success to the benefit of consumers, content creators and advertisers."
With Glewed TV, video content creators are building audiences across all of the top OTT platforms –-- Roku, Fire TV, and Apple TV -- and discovering new revenue streams, while consumers are getting free access to premium on-demand TV programs that are unique, engaging, immediate and convenient.
By using Glewed TV's extensive marketing, data and analytic services, brands are able to tell their story, reach and provide value added experiences and interactions for their target audiences.
Coyne concluded, "Video viewers want free content and as a result expect to see ads in exchange. Ad supported content is here to stay and Glewed TV is in a formidable position to lead and innovate the way viewers consume and pay for content."
About Glewed TV
Glewed TV is one of the ways cord cutters are saving with free access to premium on-demand content. No subscription fees are required to watch movies and TV programs that are unique, engaging, immediate and convenient. Glewed TV is ad-supported and free across all platforms. Glewed TV sources and produces content of high production value with over 7,000 hours available. Main content categories include food, children, sports, DIY, educational, documentaries, animals/wildlife, travel, comedy, product reviews and movies.
Glewed TV was founded by a team of creators and technologists that have successfully launched and sold over 40 OTT/CTV channels in the past five years. Glewed TV knows exactly how to build channels for every CTV platform, reach and influence the right consumers with high quality and engaging content.