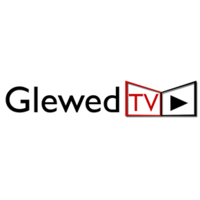 NEWARK, Del. (PRWEB) May 29, 2020
Glewed TV, a leading video-on-demand (VOD) discovery, live distribution and monetization management platform for original and professionally produced video content, today announced a partnership with BINGE Network , an award-winning streaming media platform, to distribute original lifestyle and fitness shows on The BINGE App.
Commenting on the news, Melody Wolff, Chief Marketing Officer at Glewed TV stated, "We are laser focused on making Glewed TV's powerful content available to target audiences at scale. We are working with reputable broadcasting partners like BINGE that will allow us to meet that market demand."
BINGE's creative business model offers a single hub for streamers to earn revenues in multiple ways while establishing relationships with many different networks. Content creators are able to make money through subscription and pay-per-view commissions, premium app building and monetization, as well as distribution across BINGE's wide-reaching platform of OTT network partners.
This news comes on the heels of Glewed TV's newly announced partnership to distribute its content on The Roku Channel, the home for free and premium entertainment on the Roku platform.
About Glewed TV
Glewed TV was founded by a team of creators and technologists that have successfully launched multiple streaming channels in the past five years. Glewed TV is one of the ways cord cutters are saving with free access to premium on-demand content. No subscription fees are required to watch movies and TV programs that are unique, engaging, immediate and convenient. Glewed TV is ad-supported and free across all platforms. Glewed TV sources and produces content of high production value with over 10,000 hours available. Main content categories include food, children, sports, DIY, educational, documentaries, animals/wildlife, travel, comedy, product reviews and movies.
About BINGE Networks
BINGE Networks is an award-winning streaming media platform, recipient of the Most Innovative Media Content Monetizing & Streaming Platform CV-Magazine-USA 2019, New York 2019 Award Programing and Top Blog of 2020 on THEGOODESTATE.com. The BINGE App is built into over 100 smart TV networks, providing the ability to globally and instantly syndicate and monetize content through key strategic partnerships throughout the streaming media industry. The company offers five core revenue streams: streaming packages, subscription video on demand (S-VOD), advertiser video on demand (A-VOD), transactional video on demand (T-VOD) and platform syndication. For more information, visit http://www.BINGENetworks.tv.