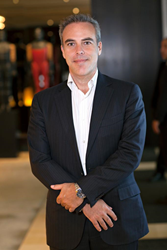 NEW YORK (PRWEB) January 21, 2021
Global Amazon agency and marketplace consultancy Podean has launched in Latin America with the opening of its regional headquarters in Mexico City and has appointed former holding company executive Fernando Emilio Silva as Managing Director. A seasoned media agency leader, Silva brings a wealth of regional experience to Podean, having led several major media agencies across LATAM, including tenures as LATAM CEO of Mediacom and OMD Intl., and as Chairman of North Latin America at Publicis.
The pandemic has radically changed consumer shopping habits in Latin America resulting in the rapid acceleration of online shopping. According to eMarketer, LATAM ecommerce sales grew 36.7% to $84.95 billion in 2020; nearly three times the growth originally forecast in late 2019 and making it the fastest-growing ecommerce region for the first time ever.
While Amazon is the global leader in ecommerce and dominates in many countries where it has a retail presence, it trails Mercado Libre across LATAM, whose market share represents nearly a quarter of ecommerce in the region with $20 billion in sales in 2020. Amazon continues to invest aggressively and is growing rapidly across its online retail and Prime businesses.
Podean will help brands drive ecommerce success across the region by leveraging its proven marketplace marketing methodologies and tools whilst applying its learnings from around the globe.
Travis Johnson, Podean Global CEO, comments, "The LATAM region is a big opportunity for us, our clients and brands seeking to expand in a rapidly advancing ecommerce market. We are delighted to have secured Fernando who is a deeply experienced and connected leader and will quickly establish us as the go-to Amazon partner in this strategic region."
Fernando comments, "I'm excited to be joining such a progressive agency who is delivering a sophisticated Amazon and marketplace offering to brands around the world. I'm confident that both local and international brands seeking growth in LATAM understand that Amazon and online marketplaces will be core to success, and that no agency is in a better position to help, than Podean."
The launch of Podean in Latin American now solidifies the agency's position as a truly global full-service Amazon and marketplace agency. At just over two years old, Podean is independent and privately held with no external investment, yet has rapidly established a position as the leading Amazon-focused agency in every market where it operates. Podean now has experts on the ground across all major regions to support its clients in North America, Europe, Middle East, Latin America and Asia-Pacific, with further global expansion planned. The agency counts as its clients, progressive consumer brands such as e.l.f. Cosmetics, MARS and De'Longhi among more than 80 brands spanning all product categories.
For enquiries/interview please contact travis@podean.com. Images of Fernando and logo can be downloaded here: https://drive.google.com/drive/folders/1KTjDonoi4pDCuInfn_-O2Q5RIuSai2iN?usp=sharing
About Podean:
Podean is the leading global Amazon agency and marketplace consultancy focused on helping brands drive sustainable long-term growth. The name "Podean" (poh-dee-uhn) hails from the word "antipodean" which refers to things diametrically opposed. The notion of being opposite is what our Podean is focused on – we want to operate and act the opposite of narrow, slow moving and slow acting agencies.
Podean is the only full-service Amazon focused agency that can deliver a truly global solution for brands. Other agencies may claim they are global, yet they simply manage media campaigns from a US base or have one satellite location in another region - they don't have experts on the ground delivering localized solutions to drive sustainable growth on Amazon in these strategic regions.
Podean counts among its clients brands within the auto, beauty, appliance and technology categories, in addition to consulting engagements with media/advertising agency groups and high-profile global management consultancies.
Podean's founder, Mark Power is the co-author of "Amazon for CMOs" – a best-selling business title where he interviewed many of the top CMOs about their opinions and ambitions as they relate to Amazon. Podean's Global CEO Travis Johnson was most recently founder and President of Dentsu's Amazon-focused consultancy, Sellwin. Prior to joining Dentsu he was Global CEO of Ansible Mobile, and also held CEO positions in Australia for media agencies UM, Initiative and Cadreon. He was an Adweek Media Allstar in the US for 2017. http://www.podean.com