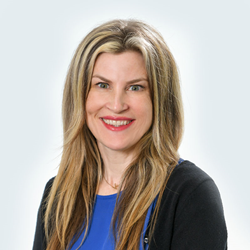 "Kelcey's expertise and leadership will be key to building out our crisis communications agency in Atlanta and beyond," said Red Banyan CEO Evan Nierman. "This well-deserved promotion is a testament to her leadership and success."
ATLANTA (PRWEB) June 21, 2022
Leading global crisis communications agency Red Banyan has promoted crisis communications expert Kelcey Kintner to Senior Vice President.
Kintner, who was hired in 2018 to direct the respected crisis communications firm's media strategy, has played a critical role across a range of accounts that focus on high-stakes and crisis PR. Leading the top crisis PR agency in Atlanta, Kintner will continue to expand Red Banyan's presence in the Southeastern United States and across the nation.
A former broadcast reporter and producer, Kintner is often called upon by the media to comment on news and stories related to reputation management, corporate communications, crisis response and issues management.
"Kelcey is a trusted resource for Red Banyan's clients and the press. Her strategic thinking, and deep insight into how the media works, have made her a tremendous resource for our team," said CEO Evan Nierman. "Her expertise and leadership will be key to building out our crisis communications agency in Atlanta and beyond. This well-deserved promotion is a testament to her leadership and success, and I look forward to seeing her play an expanding role within the firm for years to come."
Kintner earned her undergraduate degree from Tulane University and a Master's in journalism from Columbia University. She worked behind the scenes as a television booker for a national cable station and in front of the camera as a television reporter and anchor in Montana, New Jersey, and Connecticut. She also spent several years as an online influencer and writer for many well-known outlets in the parenting and fashion sectors.
Kintner possesses deep understanding of the wide and constantly changing media landscape, providing unique insights into what makes stories resonate with journalists and their audiences. She is often the driving force behind Red Banyan's media strategy and press outreach, which helps drive forward the organizations who rely on Red Banyan.
"It is such an honor to be part of this amazing team of driven, creative and inspiring individuals, with respected CEO Evan Nierman at the helm," Kintner noted. "Day in and day out, we at Red Banyan are making an impactful difference in our clients' lives, shepherding them through crises and helping them achieve incredible results and successes. I feel very lucky to be part of it all."
Since its launch in late 2010, Red Banyan has continued to grow, establishing itself as one of the leading crisis PR agencies in the United States. Red Banyan provides crisis management, litigation support, media relations and other strategic communications services to a variety of national and global clients.
About Red Banyan
Red Banyan is a top crisis management firm focused on solving complex, highly sensitive and mission-critical communications challenges. Specializing in crisis communications, corporate public relations, government relations, and legal PR, Red Banyan provides an integrated approach to communications rooted in strategy. Learn more at http://www.redbanyan.com.