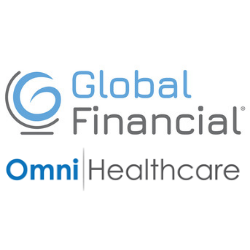 "Omni has built a strong reputation with medical providers and the legal community and has exhibited robust growth over its seven-year history. Its high-touch client service model is highly additive to our business, providing us with an exciting way to better serve our clients." Wensley McKenney
CHARLOTTE, N.C. and ATLANTA, Ga. (PRWEB) April 17, 2019
Global Financial, a leading national provider of financial solutions to healthcare providers and patients, announced today it has completed the acquisition of Omni Holdings. Financial terms of the private transaction were not disclosed.
Founded in 2012, Omni Holdings is the leading medical lien funding company operating in the Southeastern U.S. Through its subsidiary companies, Omni helps finance essential medical treatment for individuals in need of physical therapy, surgery, chiropractic care, pain management, radiology, and other diagnostics and forms of treatment. Omni's funding solutions provide immediate working capital to healthcare providers administering such procedures, enabling patients to access care immediately, often in circumstances in which traditional funding sources, including health insurance, are insufficient or unavailable. Through affiliates, Omni also provides pre-settlement advances, which provide financing solutions to patients to help cover essential needs and other living expenses as they undergo care.
"We are excited to welcome the Omni team to our organization," said Wensley McKenney, Founder and Chief Executive Officer of Global Financial. "Omni has built a strong reputation with medical providers and the legal community and has exhibited robust growth over its seven-year history. Its high-touch client service model is highly additive to our business, providing us with an exciting way to better serve our clients."
"Global's experienced leadership team, scale, and access to capital enable us to further expand Omni's services to new medical providers and geographies," said Rich Rescigno, who will become President of the combined company. "We look forward to the opportunities this will create for our customers and employees."
This acquisition builds upon a significant period of growth for Global Financial. In 2017, Lovell Minnick Partners, a private equity firm focused on financial services companies, acquired a majority stake in Global Financial. Since the Lovell Minnick investment, Global Financial has grown considerably and expanded its service, technology, and product offerings.
About Global Financial Credit
Global Financial Credit provides financing solutions to healthcare providers and individuals following personal injury events. Founded in 2002, Global is headquartered in Charlotte, NC. Through its subsidiary brands, the Company provides medical lien funding and pre-settlement advances to clients across the entire United States. The Company sources business through direct marketing and has an extensive business referral network that includes healthcare providers and law firms.
About Omni Healthcare
Injury Funding, LLC ("Omni") provides medical lien funding and pre-settlement advances. The business operates through its two branded subsidiaries, Omni Healthcare and Peak Funding Group, to deliver best in class medical funding and pre-settlement advance solutions to medical providers and injured plaintiffs involved in clear-liability litigation. Omni was founded in 2012 and has built a strong reputation with attorneys, medical providers and plaintiffs for delivering high-quality service.
About Lovell Minnick Partners
Lovell Minnick Partners is a private equity firm focused on investing in the global financial services industry, including related technology and business services companies. Lovell Minnick provides developing companies with equity capital to support private company recapitalizations, execute majority buyouts, and pursue growth initiatives. Since its inception in 1999, Lovell Minnick Partners has raised over $3 billion in committed capital and has completed investments in over 50 platform companies. Targeted investment areas include asset management, financial product distribution, insurance, banks, specialty finance, and related technology and business services. Over its twenty-year history, Lovell Minnick has built a steady track record of investment returns through a consistent investment process that focuses on driving portfolio company growth, strategic activity, and operational improvement, without relying upon excessive financial leverage.