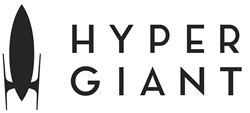 Hypergiant's business focuses on industrial applications of AI, where early adoption and ROI has outpaced most other sectors and generates a disproportionate amount of AI total economic value.
DALLAS (PRWEB) June 05, 2019
Hypergiant Industries, the AI industrial complex for leading global enterprises and governments, today announced it had secured funding from Sumitomo Corporation of Americas ("SCOA"), a wholly-owned subsidiary of Sumitomo Corporation, and Perot Jain, the venture capital arm of the Perot Companies, marking a key milestone in the company's meteoric rise in industrial artificial intelligence. The investment comes as the company sustains an unprecedented stretch of growth in the space. Hypergiant, just over a year from launch, is on pace to be one of the fastest technology companies to reach $100M in realized revenue.
In late 2018, McKinsey predicted that AI would generate $13 trillion in global economic activity by 2030. Hypergiant's business focuses on industrial applications of AI, where early adoption and ROI has outpaced most other sectors and generates a disproportionate amount of AI total economic value. Since the company's launch in 2018, Hypergiant has deployed solutions and products for dozens of customers across the oil and gas, manufacturing, automotive, aerospace, healthcare and government sectors.
"We are thrilled to have the support and backing from both of the international industrial giants, Sumitomo Corporation of Americas and Perot," said Ben Lamm, CEO and co-founder of Hypergiant. "This investment not only affirms Hypergiant's success to date, but further fuels the next chapter of our growth through additional expansions in critical infrastructure both domestically and internationally."
Today's announcement confirms SCOA's ongoing commitment to invest in advanced intelligent technologies that keep SCOA, its subsidiaries and associated companies at the forefront of their respective industries. SCOA's partnership with Hypergiant Industries will accelerate AI-driven innovation initiatives across the Sumitomo Corporation Group's 900+ subsidiaries and associated companies, while fueling ongoing growth for all of Hypergiant.
"As a corporation operating in a wide range of industries at global scale, Sumitomo Corporation Group understands the value of a horizontal approach to artificial intelligence," said Jun Okawara, Senior Vice President, Sumitomo Corporation of Americas. "Hypergiant also understands that this approach is essential for industrial applications and has therefore developed solutions that create tremendous value for customers. We're pleased to partner with them as they define the category of industrial artificial intelligence."
Perot Jain is no stranger to innovation and entrepreneurship. The venture capital firm has made technology investments spanning real estate, mobility, manufacturing, logistics and healthcare. The common thread has always been a focus on long-term investments that create long-term value.
"Hypergiant has an opportunity to build a market-dominating company that is fueled by machine intelligent technologies," said Ross Perot Jr., Chairman of the Perot Companies. "We backed Ben and his team because they have demonstrated an unbelievable capacity to execute in a very short period of time. We are confident Hypergiant will continue to execute on its vision and be an industry-defining AI company."
Since their public launch in 2018, Hypergiant has grown to over 160 people, opened 3 offices in Austin, Dallas and Houston, and completed three acquisitions including SEOPS and Black Pixel. In that same time, the company launched three companies under Hypergiant Industries including Hypergiant Space Age Solutions, Hypergiant Sensory Sciences and Hypergiant Galactic Systems.
Notable additional investors in this round include Align Capital, Tom Meredith, former CFO of Dell and Steve Adler, mayor of Austin, Texas.
For more information, please visit: https://www.hypergiant.com/
About Hypergiant Industries
Hypergiant Industries is the AI industrial complex for leading global enterprises and governments. We help major institutions innovate with breakthrough machine intelligence-driven technology. The solutions, products, and companies we create support our customers on their mission to speed beyond norms and realize an exploded potential of the future we were promised. We push the boundaries of what was previously thought technologically impossible. We meet our customers in the space where impossibility intersects reality. Where light filters out the dark. And machine intelligence makes everything about your business more intelligent.
About Sumitomo Corporation of Americas
Established in 1952 and headquartered in New York City, Sumitomo Corporation of Americas (SCOA) has 8 offices in major U.S. cities. SCOA is the largest subsidiary of Sumitomo Corporation, one of the world's leading traders of goods and services. As an integrated business enterprise, Sumitomo Corporation has emerged as a major organizer of multinational projects, an expediter of ideas, an important international investor and financier, and a powerful force for distribution of products and global communications through a network of offices worldwide.
The company's core business units include Tubular Products, Environment and Infrastructure, Steel and Non Ferrous Metals, Transportation and Construction Systems, Chemicals and Electronics, Media and IOT Applications, Real Estate, Mineral Resources and Energy, and Food. In collaboration with SCOA affiliated company, Presidio Ventures, an early stage investment firm headquartered in Silicon Valley for more than 20 years, SCOA is expanding its portfolio by investing in new technologies to complement and transform traditional business models. For more information, visit http://www.sumitomocorpofamericas.com.
About Perot Jain
The Perot family has a long history of starting and growing successful companies as well as investing in great companies founded by others. Perot Jain is an early stage venture capital firm founded by Ross Perot, Jr. and Anurag Jain. The firm is committed to partnering with innovative entrepreneurs to build highly disruptive, industry transforming companies. The leadership team combines deep operational expertise within the technology sector along with extensive strategic advisory experience to deliver unparalleled value to its investment portfolio. For more information, visit https://www.perotjain.com/.