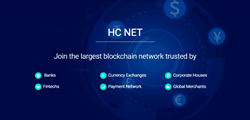 Simplify the flow of information and payments between insurer and reinsurer, by securing the reinsurance contracts on the HC Net
PALO ALTO, Calif. (PRWEB) November 07, 2019
The insurance industry has a multifaceted structure. Multiple stakeholders are interconnected via complex contracts that go through extensive processing. The day to day work in the insurance industry involves high volumes of financial transactions and there are substantial financial risks at play. All these factors make insurance companies vulnerable to external attacks, breach of data and financial fraud.
Using Blockchain technology, HashCash helps clients and partners in the insurance sector with the following:
1. Fraud Detection & Risk Prevention - Elimination of common sources of frauds by moving the insurance claims into an immutable shared ledger
2. False Claim Prevention Management- The distributed or shared ledger offers instant access and update of information to both the insurer and the third parties involved.
3. Distribution of Payment Models- Helps global insurers to cut down asset management expenses by reducing the hedging fees that are used as protection against currency instability in cross border transactions.
4. Reinsurance – Simplify the flow of information and payments between insurer and reinsurer, by securing the reinsurance contracts on the HC Net.
Benefits of HashCash's Blockchain Solutions in Insurance
The Blockchain solutions offered by HashCash via HC Net, allow enterprises to convert multiple policies into smart contracts providing a single consolidated view of documentation and policy data in real-time. Automated notifications are delivered to all the network participants, allowing visibility of premium payments and coverage as well.
HashCash streamlines the claim recovery process by allowing multiple companies to collaborate and assemble relevant records. Being a part of HC Net helps insurers to agree on claims and build trust through evidence sharing. The use of DLT maintains accuracy and adds the value of transparency to the vast ecosystem of third-party supervisors and service providers.
HashCash's HC Net comes with the added benefit of enhanced risk handling properties that help in the management of contracts among reinsurers, maintaining shared accounts and handling payments related to claims.
About HashCash Consultants
HashCash is a global software company. HashCash Blockchain products enable enterprises to move assets and settle payments across borders in real-time for Remittances, Trade Finance, Payment Processing and more. HashCash runs US-based digital asset exchange, PayBito & digital asset payment processor, BillBitcoins. HashCash offers exchange and payment processor software solutions, ICO services and customized use cases. HashCash propels advancement in technology through Blockchain1o1 programs and its investment arm, Satoshi Angels. HashCash offers solutions in AI, Big Data and IoT though its platforms, products & services. HashCash solves the toughest challenges by executing innovative digital transformation strategies for clients around the world