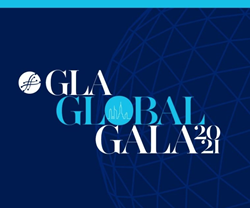 "The Global Gala is a celebration of the heroism of members of the Lyme community, both near and far, and the GLA-funded research that continues to pioneer the science. Progress has been made, but the stakes have never been higher, and we plan to impress that urgency and hope at the gala."
STAMFORD, Conn. (PRWEB) August 23, 2021
Global Lyme Alliance (GLA), the largest 501(c)(3) dedicated to conquering Lyme and other tick-borne diseases through research, education, and patient services, will host its 6th annual gala on Sunday, October 3rd, 2021. The GLA Global Gala is a hybrid event, with 200 in-person attendees at Burning Tree Country Club in Greenwich, CT, and virtual viewing parties across the U.S., Europe, and beyond.
Hosted by journalist, author, and advocate Gretchen Carlson, the event centerpiece will include special virtual appearances by Dr. Phil and Dr. Oz, with world-class performances by Andrea Bocelli, Rachel Platten, Pia Toscano, and more. Persons of distinction from the Lyme disease community, including patients, researchers, and practitioners, will share special messages from around the globe.
Recently appointed CEO Nancy Del Genio stated, "Much like Lyme and tick-borne illness, the reach of GLA is worldwide, and while I like being with the GLA crowd in a banquet hall, I am excited to be with the GLA universe, virtually, from all over the globe. As the future skews digital, it is incumbent upon us to leverage these innovative ways of connecting the GLA community in more than just spirit, and trend our messaging globally."
According to the Centers for Disease Control and Prevention, 476,000 people are diagnosed with Lyme disease every year. The Global Lyme Alliance was born out of the depths of this "Lyme-demic" to bring to bear definitive science and proven research in the fight against Lyme disease. GLA continues be a torchbearer for innovation, community, and the hope for a cure for chronic Lyme disease.
Del Genio added, "As we approach our annual gala, I think back on the ethos of the organization's founding and the courage it took to disrupt the paradigm of Lyme medical practice. Those parents, patients, and doctors banned together for one single-minded, brave purpose: to cure Lyme. The Global Gala is a celebration of the heroism of members of the Lyme community, both near and far, and the GLA-funded research that continues to pioneer the science. Progress has been made since those early days, but the stakes have never been higher, and we plan to impress that urgency and hope at the gala."
The GLA Global Gala offers a unique opportunity with both in-person and virtual sponsorships available. The October 3rd in-person event will begin at 11:30 a.m., and the virtual event will begin at 12:30 p.m. More information, tickets, and sponsorship details are available at globallymealliance.org
ABOUT GLOBAL LYME ALLIANCE
Global Lyme Alliance (GLA) is the leading 501(c)(3) dedicated to conquering Lyme disease through research, education, and patient services. GLA has gained national prominence for funding the most urgent and promising research in the field while expanding education and awareness programs for the general public and physicians. We support those around the globe needing information about tick-borne diseases, finding a Lyme treating physician, and the first Lyme-specific peer-to-peer mentor support program. Learn more at https://globallymealliance.org.