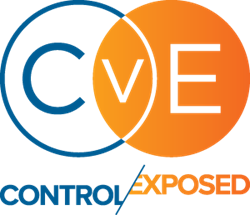 PHILADELPHIA (PRWEB) April 09, 2019
Newly launched global performance agency Control vs. Exposed (CvE) has been selected by Soothe, a leading on-demand massage service and app, as its agency of record for digital media execution. Under this partnership, CvE will help Soothe engage more consumers across paid media channels, and provide consultative services around data and audience segmentation.
As a direct-to-consumer brand, Soothe is working with CvE to grow its consumer business and its B2B Soothe At Work corporate massage program. CvE will provide strategic guidance for Soothe's varied data segments and sources, as well as skilled expertise for using this data effectively across paid digital media channels.
"Being able to leverage CvE's sophisticated data strategies and capabilities is crucial to the growth of our business," said Jeff Bishop, Vice President of Operations at Soothe. "Through this strategic partnership, we are able to not only scale existing business with consumers but also target new areas of growth within the B2B sector."
Under CvE's direction, Soothe will run more efficient and effective digital media channels, as well as gain a better understanding of their customers and their lifetime value, and how to best connect with users for long-term growth.
"One of our missions as a new breed of performance agency is to work with brands on helping them to achieve results that drive business goals. We are excited to be named the agency of record by Soothe and work with the company on growing its business through data strategy and smart digital media," said Adam Herman, VP, global business strategy at CvE.
About Soothe
Soothe, the leading on-demand massage service and app, lets users schedule a same-day massage in the privacy of their home or hotel. Headquartered in Las Vegas, Soothe currently serves 70 markets across the United States, Canada, United Kingdom and Australia. Visit soothe.com or call 833-276-6843 for more information.
About Control vs. Exposed
Control vs. Exposed is the alpha of performance agencies, a new breed that combines in a single package the best features of consultancies, media agencies and technology companies. We partner with like-minded clients who seek truth, answers and performance from their advertising in the form of measurable business outcomes. We use a scientific marketing approach to ensure CMOs look amazing to both CEOs and CFOs by helping them test and leverage their own data to build a lift-based roadmap which leads to stratospheric business success. For more information, visit https://controlvexposed.com/.