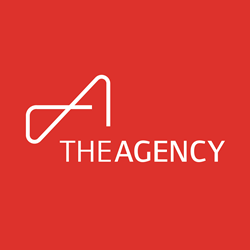 "Given its unparalleled natural beauty, affordability, and the tax benefits that come with relocating here, Portugal is such an incredible place to live, and it's my privilege to help bring The Agency's groundbreaking tools and technology to our market." - Ayres Neto
LOS ANGELES (PRWEB) February 07, 2023
Global real estate brokerage The Agency proudly announces the launch of its new franchise office in Lisbon, Portugal. The new locale is the firm's second office in Europe, following The Netherlands, which launched in 2022. The office joins the brokerage's growing network of more than 70 offices in the U.S., Canada, Mexico, the Caribbean, and Europe. The Portugal office will be led by industry veteran and Managing Partner, Ayres Neto.
"We're thrilled to expand our presence in Europe with the launch of our new franchise in Portugal," said Mauricio Umansky, CEO and Founder of The Agency. "Ayres Neto is one of the most celebrated real estate authorities in the country of Portugal, and we are confident that he will serve as an incredible steward of our brand and culture as we enter this dynamic and sought-after market."
The Agency has rapidly expanded its presence across the globe throughout the past year, making it one of the fastest-growing luxury boutique brokerages in the world. The Agency's independent-owned brokerages are referred to and integrated as true global partners. Every Managing Partner, from both corporate or independently-owned offices, operates cohesively as one true global network. Rather than simply using brand likeness in their marketing, The Agency's global partners enjoy the same access to leadership, marketing, public relations, training, tools, and technology as our corporate offices. Since 2022, The Agency has showcased impressive global growth, opening 27 new corporate and independently-owned offices, including the new office in Portugal, with additional openings on the horizon.
"We are delighted to partner with Ayres Neto as we bring The Agency to the beautiful country of Portugal," said Jim Ramsay, Executive Vice President of Franchise Sales at The Agency. "Our continued growth in Europe is a true testament to the increased demand and need for a luxury boutique brokerage with global reach like The Agency."
Ayres Neto, an award-winning, highly accomplished top-ranked agent, serves as Managing Partner of The Agency Portugal, leading and mentoring a diverse, multilingual team of real estate professionals who hail from more than a dozen countries and speak 13 languages combined. Born and raised in Brazil, Ayres speaks Portuguese, Spanish and English. He lived in Argentina and in the U.S. for 20 years before relocating to Lisbon. During his real estate career, Ayres has won more than 30 different individual awards for outstanding performance and exceptional sales, and as part of a real estate team, Ayres achieved a place in the prestigious President's Circle. As a buyer's agent, Ayres puts his local expertise to work finding expats and second-home buyers their perfect home in Portugal. As a listing agent, Ayres works to get his clients the best possible price for their property so they can move forward to their next chapter. When he isn't assisting clients, Ayres can be found spending time with family, horseback riding at his horse farm, watching sports, traveling, reading, and enjoying the outdoors. Ayres also supports the Jimmy Fund Foundation, which directly benefits cancer research and patient care.
"I am honored to lead The Agency Portugal as we bring the power of The Agency brand to our country," said Ayres Neto. "Given its unparalleled natural beauty, affordability, and the tax benefits that come with relocating here, Portugal is such an incredible place to live, and it's my privilege to help bring The Agency's groundbreaking tools and technology to our market."
With solid infrastructure, The Agency has a renowned brand that is featured on international television shows including Million Dollar Listing Los Angeles, The Real Housewives of Beverly Hills, and Buying Beverly Hills, which debuted on Netflix on November 4, 2022. The Agency has grown to more than 70 corporately-owned and franchise offices across the globe, making it one of the fastest-growing luxury boutique brokerages in the world. Poised for further expansion with like-minded partners in strategic markets, The Agency is noted by The Financial Times as one of America's Fastest Growing Companies and has ranked among Inc. 5000's list of fastest-growing private companies in the country for six consecutive years. Recently, The Agency ranked 21st on the 2022 RealTrends 500 list, and led the top 50 firms in average sales price by sides with a $2.5 million average sales price. In August 2022, Inman named The Agency Luxury Brokerage of the year.
The Agency Portugal is located at Rua Barata Salgueiro, 21 – Loja A, Lisbon, Portugal. For more information on The Agency, please visit http://www.theagencyre.com.
The Agency
The Agency is an agent-first, tech-driven boutique luxury global brokerage representing clients worldwide in a broad spectrum of classes, including residential, new development, resort real estate, luxury leasing and vacation rentals. Breaking away from the traditional brokerage model, The Agency takes a collaborative approach to the business, fostering a culture of partnership in which all clients and listings are represented in a collaborative environment. Agents and clients benefit from the shared resources and networks of the entire global team, including in-house creative, public relations and cutting-edge technology divisions. The Agency has closed more than $57 billion real estate transactions since 2011, comprising over 70 offices in eight countries, and counting, as one of the fastest-growing boutique, luxury real estate brands in the world. Watch The Agency on Buying Beverly Hills, a new real estate occu-soap highlighting the high-stakes world of luxury real estate in Los Angeles, currently streaming on Netflix.