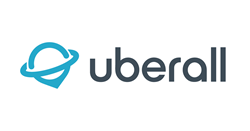 SAN FRANCISCO (PRWEB) November 12, 2019
Uberall, Inc., the digital platform delivering 'Near Me' Brand Experiences for brick-and-mortar customers, has announced additional findings from its recent "Reputation Management Revolution Report," a global benchmark report analyzing the impact of customer reviews on brands and consumers from platforms like Yelp, TripAdvisor, Facebook, Instagram, Google, and more. Upon further analysis, Uberall broke down the data by region analyzing the Google My Business (GMB) profiles of 64,000 global (+740 reviews per location), enterprise (+10 locations) and SMB (>10 locations) business locations.
In segmenting global data across markets, Uberall found that US businesses are replying to their customers online far more than any other market (23%) - nearly 10% more than their closest competitor, the UK. Global brands (30%) and enterprise (22%) businesses led the charge in replying to customer reviews, with SMBs having an average reply rate of just (19%).
In terms of the impact of reply rates on conversions, per Uberall's data, the US (5.6%) has nearly double the conversion rates than the next closest country, the UK (3.2%).
"The takeaway here is that business locations really need to reply to their reviews online,"said Norman Rohr, SVP of Marketing at Uberall. "The US market is competitive and, as such, consumers expect that businesses will engage with them online. SMBs are currently failing to compete with global and enterprise brands locally and that is also reflected when we look at conversion rates by review star rating."
Although SMBs have spikes at the 3.7 and 4.3 marks, US enterprise and global locations are consistently outperforming SMBs beyond the 3.7 star rating mark - with global brands really leaving all competition behind when they reach the 4.7 rating mark.
"Near me" searches – localized mobile searches for brands and products close by – will soon surpass 50% of all search volume, and, today, more than 80% of all "near me" search queries are unbranded. This means consumers are no longer searching for a particular brand, prioritizing convenience and proximity, instead. In the "near me" era, brands that don't adapt to this changing landscape become less and less visible, falling into a near me void.
Since 2017, Uberall has enabled content, SEO and digital marketing agencies to grow their revenue by delivering memorable 'Near Me' Brand Experience for SMB and enterprise clients, offering Uberall as a customizable white-labeled solution. With Uberall, partners can provide high-value "near me" brand optimization and reputation services to their clients to boost local search results, customer engagement and foot traffic to their locations. Uberall is helping channel partners scale and grow their businesses through a compelling 'Near Me' Brand Experience product, coupled with expert guidance, industry best practices, support, and a dedicated partner growth manager. Uberall's flexible approach, with hands-on support and dedicated subject matter experts, can serve as an extension of a partner's existing capabilities and knowledge.
For the full "Reputation Management Revolution Report," visit: https://bit.ly/33SZxVU.
About Uberall, Inc.
Uberall delivers a memorable 'Near Me' Brand Experience for SMB and enterprise resellers to offer clients along every step of today's customer journey — from online interactions to offline sales.
Resellers can establish new, powerful revenue streams by helping clients stand out in a highly fragmented online space and giving consumers a seamless digital to brick and mortar experience.
Uberall solutions enable businesses to easily manage search and discovery, engagement and conversion in real-time on all online platforms — mobile, voice and desktop — across websites, mobile apps, store locators, search engines, maps, social platforms and advertising networks.
Uberall is headquartered in Berlin, with additional offices in San Francisco, London, Paris, Amsterdam, and Cape Town. Its clients include Fortune 500 companies and industry leaders from all over the world.
Learn more at https://www.uberall.com.