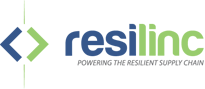 2018 has been a difficult year for global companies due to ongoing operational challenges that have curtailed growth plans and negatively impacted margins.
SAN FRANCISCO (PRWEB) November 20, 2018
Resilinc, a global provider of supply chain disruption monitoring and resiliency solutions, released its first half 2018 EventWatch® Supply Chain Disruption Report today. The report identifies that globally, supply chain disruptions continue to grow at an alarming rate and indicating that the potential for financial or revenue impacts is the highest its been in three years.
In the first half of 2018, Resilinc notified a record 1,069 events within a six month period, the highest since Resilinc began monitoring in 2010. Of those events, more than 300 of them directly impacted continuity of supply. Among these, natural disasters and weather-related events continued to be a major source of disruption across the globe and especially in the United States, continuing a trend started in 2017. In addition to natural disasters, factory fires continued to be a significant threat to supply chains. Over 700 events indirectly impacted supply chains including tariffs, mergers and acquisitions, force majeures, price fluctuations, and cyber-attacks just to name a few. Factory fires were the most frequent event type in the first half of 2018.
Resilinc's artificial intelligence (AI) powered monitoring service, which analyzes millions of news stories per month across 53 languages, watches the Internet 24 hours per day, and notifies users about developments that can disrupt supply chains. These events are tracked and their impact upon manufacturing supply chains assessed by the Resilinc technology and expert teams. Industries monitored by Resilinc include High Tech, Automotive, Pharmaceutical, Medical Devices, Healthcare, Aerospace & Defense, Food & Beverage, and Consumer Package Goods.
"Global business leaders need to understand that their supply chains are vulnerable", states Bindiya Vakil, CEO of Resilinc. "2018 has been a difficult year for global companies due to ongoing operational challenges that have curtailed growth plans and negatively impacted margins. Our data shows that impactful events happen one-third of the time, nearly every day, which should make CEOs and Board of Directors take the risk seriously."
Resilinc credits advanced technologies such as AI and machine learning (ML) for improved disruption detection on the scale required in today's complex and global economy. Approximately 18 million news stories were analyzed during the first 6 months of 2018, way more than could be reviewed previously using manual means. "Our ability to detect and notify clients of potential problems deep in the global multi-tier supply chain is an order of magnitude greater than previous years" said Shahzaib Khan, Director of EventWatch at Resilinc. "Anyone attempting to monitor without AI or ML simply will not be able to keep up with all the news flying at them," explains Khan.
Resilinc strongly encourages leaders to 1) invest in supply chain mapping and disruption monitoring, and 2) work with suppliers to ensure they are similarly prepared and proactively mitigating the biggest risks.
Key report highlights include:

Resilinc reported a total of 1,069 events in the first half of 2018, a record for any previous 6-month period.
Supply chain impact events occurred at a record rate in the first half of 2018, reaching 29%, as compared to 25% in 2017 and 19% in 2016. In addition, this rate was over 30% in four out of six months in 2018, which has historically never been seen.
Factory fire/explosion represented the majority of EventWatch bulletins with 15.25% of bulletins notified.
North America continued as the leading impacted geography, receiving a total of 457 events with 301 being potentially impactful.
Extreme weather was the single most impactful event type, occurring 41 times.
Tariff impacts were reported 26 times, representing the most in any previous 6-month period.
The Automotive industry was particularly susceptible to factory fires, with more than 134 reports of factory fires across suppliers in this industry.
For more information
An electronic version of the annual report is available at https://info.resilinc.com/eventwatch-2018-half-yearly-report
The Resilinc EventWatch service is available at https://info.resilinc.com/eventwatch-sign-up
About Resilinc
Resilinc is the leading provider of supply chain visibility data-as-a-service, and cognitive risk analytics solutions. Over 100 of the world's leading brands rely on Resilinc's AI-powered global disruption monitoring service, to keep track of millions of parts as they make their way around the globe, touching hundreds of thousands of nodes. Resilinc is the only company to consistently achieve success in mapping the supply chain multiple tiers deep, all the way down to part and site levels, and exposing hidden failure points and bottlenecks deep in the sub-tiers. Resilinc's patented advanced risk quantification algorithms and easy to use supplier assessment solutions have established a new standard for measuring supplier risk. Companies use Resilinc's cognitive sourcing and risk protection learning systems to realize millions of dollars in savings on expediting raw materials or freight and lower inventory levels while keeping their supply chain operating with greater agility and resiliency. For more information, visit http://www.resilinc.com.