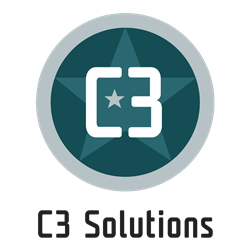 "I've always been aware of the importance of our role. In my past experience, we are often overlooked and not called upon until there is already a problem to manage. At C3, our team is present during the entirety of large-scale client-facing projects; it makes a world of difference." Nataly Silva
MONTREAL (PRWEB) February 18, 2021
In 2020, the Canadian company began the monumental task of transferring its entire global client base to a brand new HTML5 platform. The new platform showcases many new features - including a state-of-the-art Progressive Web Application (PWA) - that would require training and constant client support to ensure the smoothest possible transition.
"As a Customer Success Manager for the last 20-years, I've always been aware of the importance of our role. However, in my past experience, I've seen that we are often overlooked and not called upon until there is already a problem to mitigate or manage. We are more than damage control agents; we are the bridge between the clients and the company we represent. At C3, the Customer Care team is present during the planning, execution and post-mortem of large-scale client-facing projects, and it truly makes a world of difference." - Nataly Silva, Customer Success Lead at C3 Solutions.
Nataly Silva, C3's Customer Success Lead since 2019, was at the forefront of this paper thanks to the leadership she portrayed throughout one of the most challenging projects the company has ever seen.
Click here to read, Rolling Out a Major Product Transition Across the Globe.
C3 Reservations, C3's Online Dock Scheduling System, streamlines the scheduling process by improving dock productivity, expanding visibility on scheduled appointments and measuring vendor compliance.
C3 Yard, C3's Web-based Yard Management Solution empowers yard managers by providing visibility on yard assets, optimizing the flow of trailers from gate to gate and automating yard driver task assignment.
About C3 Solutions
C3 Solutions is an information technology company specialized in yard management (YMS) and dock scheduling (DSS) systems. Since its founding in 2000, C3 has gained clients' confidence worldwide and across many industries, including retail, grocery, distribution, manufacturing, and parcel post.
C3 is proud to continue providing paperless, automated, and touch-free business solutions to aid in the growing need for global environmental sustainability; and the overall health of our communities, clients, and employees.
Headquartered in Montreal (QC), Canada and privately owned, C3 is dedicated to developing, implementing and supporting the most complete yard management and dock scheduling products on the market today. http://www.c3solutions.com