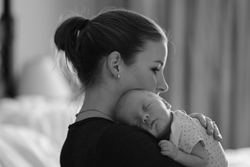 GFC explains that they will provide world-class surrogacy and fertility services and are able to tailor programs and packages to all seekers of surrogacy.
Los Angeles, CA (PRWEB) May 13, 2016
Global Fertility Concepts (GFC) has announced that it is now open for business as a cutting-edge, full service surrogacy agency. Based in Beverly Hills, California, the agency explains that families seeking reproductive solutions need to be certain they are choosing a highly qualified, ethical, and reputable full-service company. While many surrogacy agencies simply provide basic matchmaking services between prospective parents and surrogates, GFC notes that their experienced team covers every aspect of the fertility journey by utilizing their knowledge and experience in a surrogacy and clinical setting. They list some of the aspects that set them apart from other agencies:
Clinical practices – The agency explains that years of experience of clinical processes play an important role in how they view their surrogacy services. With their highly experienced team of obstetrical and fertility nurses and their partnerships with the finest fertility centers in the country, GFC notes that they understand the importance of creating a unified partnership with fertility doctors and their nurse coordinators. Every aspect of the fertility journey is handled with attention to detail by the GFC clinical team, helping to make the surrogate and would-be parents confident in knowing that they are in good hands. Providing this depth of personal attention and clinical expertise underlines Global Fertility Concepts' unique approach to fostering highly individualized care.
Concierge services – When it comes to quality, GFC notes that they provide the most comprehensive concierge services to individuals seeking personalized fertility options. Some of these services include nurse visits for timely injections at the location of the patient's choice, pre and post-procedure care, assisting with newborn passports, visa and citizenship registration for international clients, door to door medication delivery, booking travel, hotel and entertainment accommodations, scheduling appointments with the fertility clinic, travel arrangements to and from visits, reviewing the medication protocols and providing important reminders and support, arranging the shipment of embryos, eggs and sperm, as well as many other services.
Global Fertility Concepts prides itself by offering a variety of global packages that reflect the would-be parents' budget without compromising the quality of care or services. In addition, they note that a discreet VIP Platinum Service will also be available to individuals seeking a highly private and exclusive service plan with an extensive list of benefits. They explain that, regardless of the package plan, patient care and customer service are the agency's highest priority and that they will provide world-class services for every lifestyle.
One of the agency's founders, Jacqlyn Rough, notes that her extensive experience operating fertility centers, consulting for various surrogacy agencies, and working abroad with hospitals and fertility clinics to bring awareness to the technology and services here in the United States has played a significant role in the creation Global Fertility Concepts. She explains that, at present, GFC is the first of its kind to offer a highly trained clinical team who not only understand the surrogacy process, but who also possesses a comprehensive background in fertility nursing. This, they explain, is an invaluable service to would-be parents and surrogates who, at times, can feel alone during their journey. No other surrogacy agency takes such a holistic approach, they note. And regardless of whether potential would-be parents are singles or couples, GFC notes that they actively support family equality and believe that everyone deserves the opportunity to become a parent.
As part of a new generation of surrogacy services, Global Fertility Concepts explains that they are proud to be raising the bar in terms of superb service in their field. For additional information, prospective parents or clients can call the agency at 888.767.8036 (toll-free nationwide) or 310.431.9995 (for international use) or visit their website at Globalfertilityconcepts.com.