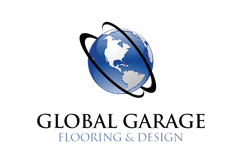 Seattle, Washington (PRWEB) August 31, 2016
Global Garage Flooring & Design Franchising provides franchisees the opportunity to join one of the fastest growing segments of the home improvement industry. The franchisor has recently partnered with the Tampa based franchise sales & marketing company, The Franchise Sales Solution to assist them with the next phase of franchise development.
"We have spent the last year perfecting our training model and local marketing effort and it was time for us to enlist the help of a company that focuses on franchise sales and marketing on a daily basis." Said Lance Jensen, President & CEO of Global Garage Flooring & Design. "We have a great home-based business model that helps individuals looking for a career change and we are excited about working with John and the rest of the TFSS team."
Global Garage Flooring & Design is a low-investment, home based franchise opportunity focused at helping individuals that want to start a business in the home improvement sector. "The most important part of working with any franchisor is the quality of the leadership at the top. Lance is a straight shooter who is really focused at providing his franchisees with a complete support system and a integrated philosophy on how he and his team do business on a daily basis.' Said John Armatas, President of The Franchise Sales Solution. "We think that once a candidate meets Lance or validates the brand with franchisees in the system, they will be sold on the business and the support that the team provides."
ABOUT GLOBAL GARAGE FLOORING FRANCHISING
Global Garage Flooring is a one of the premier garage refinishing and coating companies in North America. They provide a complete garage finishing solutions from custom industrial strength concrete floor coatings to top of the line powder coated wood and metal cabinets. The patented Global Garage One Day Floor coating systems can be applied year around.
For additional information on the franchise opportunity, contact John Armatas at 855.844.8377 or visit the franchise website at http://www.globalgaragefranchise.com.