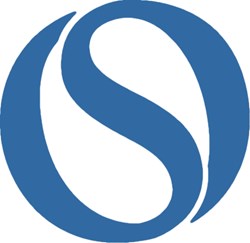 "We are very proud to welcome Outsourcing for SMEs as a Sponsor and to be a part of the very important work the organization is doing to advance the aims of international commerce."
New York, New York (PRWEB) September 24, 2013
Global Outsourcing Information Inc., a New York-based company that specializes in research and publishing about global outsourcing destinations and that has published its first Outsourcing Destinations Guide about outsourcing to Mexico, is pleased to announce that Outsourcing for SMEs has become a Sponsor. Victoria Prussen Spears, co-founder and Chief Executive Officer of Global Outsourcing Information and co-author of Outsourcing Destinations: Mexico 2013, stated, "We are very proud to welcome Outsourcing for SMEs as a Sponsor and to be a part of the very important work the organization is doing to advance the aims of international commerce."
Ms. Spears noted that Outsourcing for SMEs, an advisory, consulting and knowledge networking portal with focus on positioning outsourcing services among small and medium-scale enterprises (SMEs) seeking to benefit from outsourcing, provides an integrated N-Dimensional approach to outsourcing that incorporates, not only the technical and functional aspects of traditional outsourcing, but also historical, macro- and micro-economic trends, socio-cultural elements and a multitude of other relevant factors material to a successful outsourcing relationship. In addition to these frameworks, Ms. Spears stated, the portal also serves as a sales enabler through its concierge services offerings. Acting in the interests of outsourcing vendors and service providers world-wide through a network of local partners, the portal helps participating organizations achieve scale and reach in local markets without their requiring a physical local presence.
Mithun Sridharan, Founder of Outsourcing for SMEs, stated that, "the essential work being done by Global Outsourcing Information supports the efforts of SMEs interested in outsourcing by providing comprehensive, up-to-date information about outsourcing destinations at affordable prices, and advances the work of investment promotion agencies and businesses around the world." Outsourcing for SMEs, Mr. Sridharan noted, is very glad to support Global Outsourcing Information's two-fold mission: 1) to help outsourcing industry leaders reach decision makers at companies interested in outsourcing, and 2) to educate business people around the world by providing trustworthy information about outsourcing destinations and providers.
To learn more about Outsourcing for SMEs, please visit: http://outsourcing4smes.com/.
Global Outsourcing Information, a publishing company headquartered in Miller Place, New York, and a member of the Nearshore Executive Alliance, writes and publishes Destination Guides containing the most up-to-date, reliable, highly researched, analytical, and comprehensive nearshoring and outsourcing destinations information available anywhere. Global Outsourcing Information's new book, Outsourcing Destinations: Mexico 2013, is the first in a series of Destination Guides planned by the company.
Ms. Spears is available to editors and writers as a source about outsourcing to Mexico, Colombia, and other Latin American countries. A digital copy of Outsourcing Destinations: Mexico 2013 is available at no cost to journalists. For more information, visit http://www.globaloutsourcinginfo.com, e-mail info(at)globaloutsourcinginfo(dot)com or call 315.636.4272.