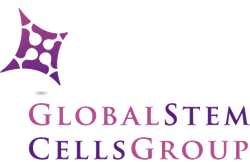 We are confident that our goal to make stem cell medicine a cornerstone of best medical practices worldwide is at hand.
Miami, FL (PRWEB) February 10, 2016
Global Stem Cells Group, a world leader in regenerative medicine, has announced a new agreement with Singapore-based Global Stem Cells Network (GSCN) and its affiliate Global Medical Training Network to train qualified physicians from the Philippines, Thailand and Singapore in the latest adipose and bone marrow therapies.
Through the new collaboration, Global Stem Cells Group and its Affiliate Stem Cell Training, Inc. have scheduled six, two-day intensive "Adipose and Bone Marrow Training Course" programs at its training facilities in several cities around the world for GSCN-referred physicians between March and October, 2016.
In addition, Global Stem Cells Group will host training for its graduate course, "Diplomat in Cell Therapy and Tissue Engineering" in June and December, 2016.
Global Stem Cells Group CEO Benito Novas says the agreement with GSCN and Global Medical Training Network is the latest in the international biotech company's ongoing expansion efforts to bring stem cell treatments to communities worldwide.
"We are very pleased to be working with GSCN, and see this as a great opportunity to prove how valuable a collaboration between two international stem cell providers with the same goals can be," Novas says.
GSCN's Global Medical Training Network is made up of industry leaders, specialist physicians and researchers who have joined together to offer breakthrough information and training on the latest medical innovations, products and consumer trends in regenerative and anti-aging medicine.
"Though our collaboration with Global Stem Cells Group, we are confident that our goal to make stem cell medicine a cornerstone of best medical practices worldwide is at hand, and we're excited to be in the forefront of the future of regenerative medicine," says GSCN Finance Manager Zunaid Ibne Raihan.
For more information, visit the Global Stem Cells Group website, email info(at)stemcelltraining(dot)net, or call (305) 560-5337.
About Global Stem Cell Group:
Global Stem Cells Group is the parent company of six wholly owned operating companies dedicated entirely to stem cell research, training, products and solutions. Founded in 2012, the company combines dedicated researchers, physician and patient educators and solution providers with the shared goal of meeting the growing worldwide need for leading edge stem cell treatments and solutions. With a singular focus on this exciting new area of medical research, Global Stem Cells Group and its subsidiaries are uniquely positioned to become global leaders in cellular medicine.
Global Stem Cells Group's corporate mission is to make the promise of stem cell medicine a reality for patients around the world. With each of GSCG's six operating companies focused on a separate research-based mission, the result is a global network of state-of-the-art stem cell treatments.
About Stem Cells Training:
Stem Cell Training, Inc. is a multi-disciplinary company offering coursework and training in 35 cities worldwide. Coursework offered focuses on minimally invasive techniques for harvesting stem cells from adipose tissue, bone marrow and platelet-rich plasma. By equipping physicians with these techniques, the goal is to enable them to return to their practices, better able to apply these techniques in patient treatments.
The company's training courses are designed to make the best use of stem cell technology available to treat various diseases in a manner that is accessible to everyone. Stem Cell Training, Inc.'s mission is to introduce the promising world of cellular medicine to everyone who can benefit from its application, and to provide high quality, effective and efficient training that complies with the highest medical standards to physicians worldwide.
About Global Stem Cells Network (GSCN):
Bangkok, Thailand-based Global Stem Cells Network is made up of internationally-trained physicians and health care professionals dedicated to providing the safest, most effective stem cell treatments available today. GSCN is a recognized and trusted leader in providing stem cell specialist treatment programs since 2010, and related medical care since 2003.
About Global Medical Training Network (GMTN):
Global Medical Training Network offers a platform for like-minded physicians and other healthcare professionals to further their own education, enhance their medical practice and incorporate cutting edge procedures and products that work.
Uniquely positioned at the center of an ambitious healthcare group, GMTN specializes in integrative medicine, owns and operates several clinics and two medical tourism companies, supports research projects and maintains close ties with advanced regional product distributors. GMTN provides access to the latest stem cell and regenerative medicine information through trainings, lectures, webinars, EDMs and social networks.