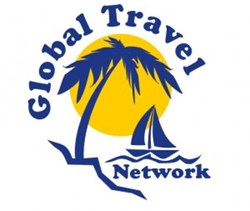 Salt Lake City, Utah (PRWEB) February 04, 2014
As one of the premier vacation providers in the United States, Global Travel Network Utah is dedicated to meeting the travel wants and needs of every member. GTN Utah also believes in giving back to the community, and has made a donation to help one of the reasons why Salt Lake City is such a well-known hub of fine and performing arts.
With that in mind, Global Travel Network Utah is pleased to announce that it has made a charitable donation to Salt Lake City's Ballet West, which is celebrating its 50th anniversary season and in the process of constructing its new home, the Jessie Eccles Quinney Ballet Centre. The donation will help to alleviate some of the complaints that many individuals had in regards to how disappointed they were that the center did not have adequate funds to expand and grow.
As an artistic pioneer in the world of dance, Ballet West has developed and influenced innumerable great artists in the ballet world. Some notable figures include: Bart Cook, Finis Jhung, Jay Jolley, Victoria Morgan, Tomm Ruud, Michael Smuin, Richard Tanner, and Kent Stowell. Under the direction of new Executive Director Scott Altman, Ballet West is currently performing at Trolley Square until its new home is completed by late 2014. Ballet West expects to move into its new home on Oct. 1.
Ballet West is a non-profit company that generates 65 percent of its budget through donations, and Global Travel Network Utah is thrilled to provide a helping hand with its donation that was made in late 2013. GTN Utah also donated a free trip to a premier destination for the ballet center to use in its other fundraising efforts.
Ballet West ranks among the top professional ballet companies in the U.S. with 40 company members, 10 second-company members and an academy that trains dancers of all age. Many of these young hopefuls have gone on to professional careers with Ballet West and top companies throughout the world.
Global Travel Network Utah made the donation in support Salt Lake City's performing arts – a vital piece of the city's landscape and culture. GTN Utah strives to give back, and this donation is just one of the ways that GTN Utah is helping to better the community where its offices are located.
Global Travel Network Utah is a leader in the vacation industry, offering a variety of savings in travel and shopping, which makes it a choice vacation provider for thousands of members around the United States. Members can travel to a number of premium destinations throughout the world, enjoying world-class accommodations in some of the trendiest vacation spots.
http://www.mygtn.com/
801-287-9999
******
Press release distributed by JW Maxx Solutions, a leader in online reputation management and part of a family of companies that includes Prensa Ahora and Enterate Ahora.