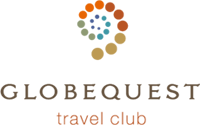 Cabo San Lucas, Mexico (PRWEB) April 23, 2014
GlobeQuest Timeshare knows that Cabo San Lucas, Mexico is an incredible vacation destination no matter what time of the year that travelers choose to visit this oasis located at the tip of the Baja California Sur Peninsula. From white, sandy beaches to incredible cuisine, exciting nightlife and more, one will never be at a loss as to what to see and do when visiting Cabo.
While there are many reasons to visit Cabo San Lucas, the area is known for its one-of-a-kind diving locations. These pristine locations feature crystal, clear blue waters, abundant wildlife, coral reefs and more. Globe Quest Timeshare is highlighting just some of the many must-visit diving locations to jump into in Cabo San Lucas.
Just a two-hour drive from San Jose del Cabo, divers will delight in the well-known location of Cabo Pulmo. Cabo Pulmo is home to the oldest coral reef in North America, as it is more than 20,000 years old. Nearly 20 years ago, the site was designated as a Marine National Park by the country's government. Unfortunately, there have been several proposed projects for this spot, so the time to visit this location is now. When at Cabo Pulmo, there are several areas that GlobeQuest Timeshare knows divers will truly appreciate the natural beauty of.
Los Morros
This stretch of reef is about a quarter of a mile in length and is home to a wide and beautiful variety of local animal and plant life. When visiting this site, divers will come face-to-face with groupers, garden eels, sturgeon fish, moray eels, colorful parrotfish and the behemoth goliath grouper. The best time to visit this location is during the winter, as many fish migrate to the warm waters to breed.
El Bajo de los Meros
Whether it is summer or winter, there is something exciting to see at this half mile long stretch of coral reef. During the winter months, witness stingrays reproducing in the sand near the reef including Mobulas and Cownose Stingrays. Watch these incredible animals leap out of the water among leatherbacks, hawkbill and green sea turtles. In addition, you can even catch a glimpse of some enormous whales breeding and nursing their young nearby.
These are just some of the many different and incredible diving spots that water and nature enthusiasts can visit in Cabo San Lucas. For more information about the diving opportunities in Cabo, visit http://www.globequesttravelclub.com.
GlobeQuest Contact Information:
1-877-610-6300
memberservices(at)globequesttravelclub(dot)com
******
Press release distributed by Reputation Maxx, a leader in online reputation management and part of a family of companies that includes Prensa Ahora and Enterate Ahora.