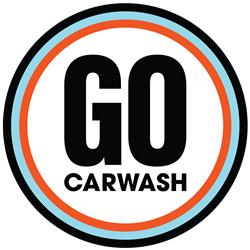 DENVER (PRWEB) November 03, 2022
Today, GO Car Wash announced that it will open a new location in West Seneca, New York. The sixth GO Car Wash location in the greater Buffalo area, this location will open on November 3, 2022 at 1343 Union Road, West Seneca, NY 14224.
"We've seen great success in the Buffalo area and are thrilled to be able to serve residents of West Seneca," said Chris Anderson, GO Car Wash VP of Business Development. "Our track record in other markets with multiple locations shows that density increases customer satisfaction. We're thrilled to provide the greater Buffalo area with more options for the highest quality car care."
GO Car Wash is also proud to provide West Seneca residents the opportunity to contribute to the planet's health via the company's partnership with One Tree Planted – an organization that plants one tree for every new Unlimited Membership purchase. Since February 2022, GO Car Wash and One Tree Planted have planted more than 130,000 trees in the United States, and this positive impact is deepened with every new location and acquisition.
"Our partnership with One Tree Planted gives customers the opportunity to care for their car while protecting the planet," said Bill Derwin, GO Car Wash CEO. "We look forward to seeing how the West Seneca community will contribute to the positive change we've seen from this partnership."
GO Car Wash invites West Seneca residents to celebrate this new location with grand opening festivities beginning November 3, 2022, such as free single washes, unlimited wash discounts, free vacuums and more.
About GO Car Wash
GO Car Wash was founded in 2019 with the goal of building a multi-regional car wash company with clusters throughout secondary cities in North America. Headquartered in Denver, CO, GO Car Wash will focus on high-quality exterior express car washes, with a multi-pronged growth strategy of acquisitions, partnerships and new site build outs.