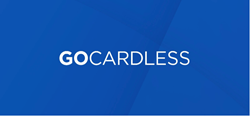 Businesses will now be able to access a range of global bank debit options, broaden their reach to a much wider scope of international customers, and in turn, tap into new revenue streams.
LAS VEGAS (PRWEB) October 28, 2019
GoCardless, the leading global fintech for recurring payments, announced today at the Money 20/20 USA conference (Booth #4036) that thousands of U.S.-based businesses will soon gain access to the world's first global network designed for recurring payments.
Through a strategic partnership with Recurly, the leading platform powering subscription commerce with over 23 million active subscriptions currently under management, businesses will benefit from collecting recurring payments around the world via bank debit. This will enable Recurly merchants to grow their international customer base, increase revenues, and reduce the fees and associated with using other payment methods.
From launch, Recurly merchants will be able to collect payments from customers through bank debit payment schemes including SEPA (Eurozone), Bacs (UK), and ACH (USA). This will enable expansion opportunities for the 30% of Recurly's businesses that are either selling globally today or that have immediate ambitions to grow globally.
"Today's businesses are increasingly turning to subscription-based models to retain a steady stream of revenue through recurring payments," said Hiroki Takeuchi, GoCardless co-founder and CEO. "Through this partnership, Recurly merchants will be offered the option of accessing GoCardless' powerful recurring payments platform which simplifies their payment processes, reduce costs, and increase their reach to a greater number of customers around the world. We are thrilled with this partnership, as it also further broadens our footprint in the U.S. by providing the capabilities of the GoCardless platform to more than two thousand businesses that use Recurly for subscription billing today."
"The integration of GoCardless with our platform is in direct response to customer feedback, particularly those who have global expansion plans. Businesses will now be able to access a range of global bank debit options, broaden their reach to a much wider scope of international customers, and in turn, tap into new revenue streams," said Dan Burkhart, CEO of Recurly.
The partnership with Recurly represents a significant step for GoCardless as it expands its footprint in the U.S.. The announcement follows the launch in September of ACH debit on the GoCardless platform and the opening of its regional headquarters in San Francisco.
AVAILABILITY
Recurly customers can start to access the GoCardless bank debit platform starting from Q1 2020.
VISIT US AT MONEY 20/20 IN LAS VEGAS!
GoCardless will be exhibiting in booth #4036 at Money 2020 USA in Las Vegas (Oct. 28-30). Stop by to hear further details about this partnership with Recurly and GoCardless' strategy for continued growth in the U.S. and globally. @Money2020 #Money2020USA #Money2020
ABOUT RECURLY
Recurly, Inc. provides a versatile subscription management platform to manage the entire subscription lifecycle for market-leading businesses worldwide. Leading subscription businesses such as Sling TV, BarkBox, Asana, FabFitFun, Cinemark and Fubo.tv depend on Recurly to harness the power of the subscription model and drive recurring revenue growth. Since its launch in 2010, Recurly has deployed subscription billing for thousands of companies across 42 countries. Recurly, Inc. is PCI-DSS Level 1 compliant and has achieved SOC 1 and SOC 2 attestations. For more information, visit https://recurly.com.
ABOUT GOCARDLESS
GoCardless is a global leader in recurring payments. Our global payments network and technology platform take the pain out of getting paid for more than 50,000 businesses worldwide, from multi-national corporations to SMBs. Each year GoCardless processes US$13bn of payments across more than 30 countries. We now have five offices around the world in the UK, France, Australia, Germany and the United States. For further information, please visit http://www.gocardless.com and follow us on Twitter @GoCardless.