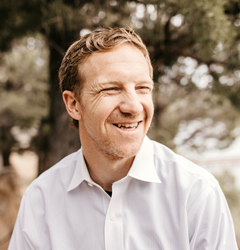 We are excited to tap into GoDigital's expertise in building subscription and e-commerce verticals. They have the technological capabilities to augment a premier digital yoga experience and build on YogaWorks' already existing world-class teacher base
EL SEGUNDO, Calif. (PRWEB) January 12, 2021
GoDigital Media Group, a media and technology company focused on intellectual property rights management, has acquired the assets of YogaWorks, Inc., the world's premier provider of yoga instruction. The announcement was made by GoDigital CEO Jason Peterson. GoDigital partnered with MEP Capital in the $9.6 million acquisition of the company. Matt Shechtman was named as President of the business unit.
"We see an opportunity to grow an iconic brand in the personal wellness space," says Peterson. "Digital experiences have accelerated due to the pandemic, they now dominate our work and home life. GoDigital is excited to apply our capabilities to delivering the best experience for members and instructors. When the pandemic hit, YogaWorks quickly initiated a digital solution that successfully re-positioned the business. We will amplify that success, creating a stable environment for company growth through its message of health, wellness and longevity."
Adds newly appointed YogaWorks President Matt Shechtman, "We are excited to tap into GoDigital's expertise in building subscription and e-commerce verticals. They have the technological capabilities to augment a premier digital yoga experience and build on YogaWorks' already existing world-class teacher base. From content production to audience and promotional channels, GoDigital will help give YogaWorks the tools and support to continue to be the gold standard of yoga in a digital world. We cannot wait to further maximize the community connection between our members and instructors."
YogaWorks was founded in 1987 by Maty Ezraty and Chuck Miller, quickly becoming one of the largest providers of yoga instruction in the US. During the pandemic, YogaWorks closed its 60+ physical locations, moving over to a subscription-based online experience. YogaWorks is known for its authentic practitioner focused yoga with the most experienced and knowledgeable instructors in the world, as well as a best in class teacher training and certification program, which to date has over 11,000 graduates.
GoDigital Media Group is a privately held company founded fifteen years ago by Jason Peterson to address the convergence of media and technology transformation. GoDigital has seven business units across three practice areas: music, video, and brand IP rights management. Business units include Cinq Music, AdShare, ContentBridge, Latido Music, VidaPrimo, mitú and now YogaWorks. Earlier in 2020, GoDigital acquired mitu, a digital publisher with a vast audience of "200 percenters" – youth who are 100% American and 100% Latino. With this acquisition, GoDigital significantly extended its content creation, production, and distribution capabilities, while adding new capabilities in premium brand advertising, e-commerce and consumer data analytics.
About YogaWorks:
YogaWorks is a leading provider of progressive and quality yoga that promotes total physical and emotional well-being. YogaWorks caters to students of all levels and ages with both traditional and innovative programming. It is also an international teaching school, cultivating the richest yoga talent from around the globe and setting the standard for teaching. For more information on YogaWorks, visit yogaworks.com.