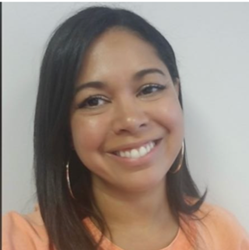 "Operational superiority in HR will result in an elevated employee experience, worldwide connectivity and cross-functional effectiveness"
LOS ANGELES (PRWEB) November 29, 2022
GoDigital Media Group has named Dennise Tapia their Global Head of Human Resources. The announcement was made by GDMG COO Doug Reinart. Tapia is probably best known for heading up HR functions for such multinational companies as Marcolin, Ferrari, Argo TurboServe and Schratter Foods. GoDigital has become one of the fastest growing private companies in the US, expanding from 60 workers in 2019 to over 1,500 employees in 16 countries today.
"Our people are central to everything we do and achieve at GoDigital," says Reinart. "The human resources function is vital to our future growth, and for making our company a unique place to work and grow as an individual. Dennise brings a wealth of knowledge and experience to GoDigital, but most of all, she understands what our vision is and how HR enables that vision for our global team."
"I want GoDigital to be well anchored in HR excellence," says Tapia, holder of a B.S. degree in Liberal Arts as well as a masters in Global Human Resources Management from the University of Denver. "Operational superiority in HR will result in an elevated employee experience, worldwide connectivity and cross-functional effectiveness. GDMG has an immediate need to use data and technology to make better hiring decisions. The payoff is strategic; to allow our leaders to manage and lead with courage, which is the cornerstone of GoDigital culture."
Tapia previously provided HR leadership, guidance, direction and development for Marcolin as their VP of Human Resources. There she planned and implemented company policies and procedures for one of the world's premiere providers of fashion forward eyewear. "The company was innovative both in its Italian craftsmanship and how it engaged employees," says Tapia. Before that, she lead HR for three of Ferrari's business lines; Ferrari North America, Ferrari Financial Services, the New York showroom and four retail stores. Adds Tapia, we worked hard on employee engagement and relations, giving senior management the tools/training needed to handle sensitive dealings."
Tapia also served as International HR Director for Argo TurboServe, responsible for all HR resources for the supply chain services company with offices in Europe, Asia, Latin America and the U.S. She also worked as HR Director for Schratter Foods, a French owned global specialty foods group.
About GoDigital Media Group:
GoDigital Media Group (GDMG) is a privately held multi-national conglomerate founded in 2006 by Jason Peterson to address the convergence of media and technology. GoDigital generates value by leveraging content to connect communities to commerce across three rapid rise verticals: music, video networks and brands. Select business units include Bob's Stores, Cinq Music, Eastern Mountain Sports, mitu-NGL, Sound Royalties and Yogaworks. GDMG was the first worldwide to monetize YouTube, the first to build a cloud based digital media supply chain, and has led in the transformation of music rights as a financial product. Now it is connecting digital content publishing with commerce.