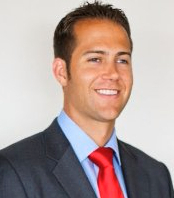 "I feel grateful and very humbled to be on this list," says Peterson. "So many brilliant and accomplished people."
LOS ANGELES (PRWEB) October 30, 2018
Jason Peterson, CEO & Chairman of GoDigital Media Group, has been named in Billboard's just released '40 under 40' music industry power players. GoDigital, or GDMG, is a company focused on management of intellectual property rights through business units Cinq Music, VidaPrimo, AdShare and ContentBridge. In addition to Peterson, also noted on the list published October 18 was Def Jam's Steven Victor, Rosa Asciolla of Spotify, Noah Assad of Rimas Entertainment, Tony Corey of Island Records, Ian Cripps of Atlantic Records, Ari Fink of SiriusXM and Heather Lowery of Live Nation Urban.
"I feel grateful and very humbled to be on this list," says Peterson. "So many brilliant and accomplished people."
Peterson was noted in Billboard for launching GoDigital as a rights management service that collects revenue for artists from YouTube. Not content, Peterson saw an opportunity in growing the music audience and creating a network. Today, GoDigital includes label, distributor and publisher Cinq Music and multi-platform video network VidaPrimo, which generates 2 billion streams per month among Hispanic audiences.
Billboard also noted GoDigital partnered with Janet Jackson's Rhythm Nation Records to record and distribute her new music worldwide. Jackson's recent single, "Made For Now," featuring reggaeton icon Daddy Yankee became her first entry on the Hot 100 since 2015 and hit #1 on the Billboard Dance chart.
About GoDigital Media Group
GoDigital Media Group ("GDMG") is a diversified multi-national holding company focused on technology enabled intellectual property rights management through its operating subsidiaries: Cinq Music, VidaPrimo, AdShare and ContentBridge. Its 'digital first subsidiaries provide best-of-breed capabilities in IP acquisition, distribution, protection and collection. This enables GDMG to monetize music and video rights more effectively than their prior 'traditional media' owners.