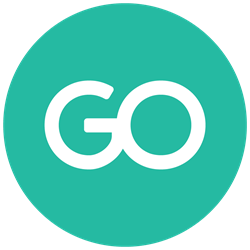 Our products are designed to strengthen the organizational culture and sense of belonging, enhance interaction between employees, create collaborative environments, tangibilize recognitions processes, democratize and make benefits more flexible, says German Dyzenchauz, CEO & Co-founder
BUENOS AIRES, Argentina (PRWEB) March 06, 2020
GOintegro is a platform with digital products and solutions for Communications, Recognition and Benefits focused on the Employee Experience, which currently has its solutions implemented in more than 500 companies with 100 to 100,000 employees, distributed in 13 countries in Latin America.
Helping to accelerate the digital and cultural transformation from Human Resources, GOintegro has a great technology development practice that is continuously studying market trends to deliver more value to its customers.
In that sense, the company has just launched its renewed product offering, which has as its starting point the tagline "Making Employees' Lives Better."
"We believe that it is possible to make employees' lives better by offering them a better digital experience, and our products are designed to strengthen the organizational culture and sense of belonging, enhance interaction between employees, create collaborative environments, tangibilize recognitions processes, democratize and make benefits more flexible," says German Dyzenchauz, CEO & Co-founder.
In addition to the new purpose, GOintegro also adjusted its offer to the market, which is now configured around 3 products, with their respective solutions:
Employee Communications: allows centralizing all Human Resources initiatives, promoting the participation and interaction of employees through its internal social network solution, news and corporate content management, knowledge base and a directory with employees' profiles.
Employee Recognition: promotes the strengthening of a culture centered on employees by operating multiple recognition programs, either peer-to-peer or those which require leader approval, recognition during onboarding processes, anniversaries, service awards, events and celebrations, as well as management of personalized awards programs.
Employee Benefits: improves employees' lives by giving them access to the best digital experience of perks and discounts for their personal and family consumption, subsidized benefits, flexible time catalog and flexible benefits.
"We've made this change because we are looking to simplify the understanding and facilitate access to the entire GOintegro suite, so that more companies can join our purpose and make their employees' lives better. More robust, complete and scalable, our products deliver much more value, without implying an increase in their price," says José Guerra, Chief Sales & Marketing Officer.
About GOintegro
GOintegro is the leading platform for Employee Experience. A collaborator-focused platform to enhance Communications, Recognition and Benefits, promoting Cultural Transformation with the best digital experience.
More than 500 companies, from 100 to 100,000 employees, use GOintegro every day to make employees' lives better.
For more information please contact:
José Guerra
Chief Sales & Marketing Officer, GOintegro
Cell Phone: +56 9 6616 8188
Email: jose.guerra(at)gointegro.com