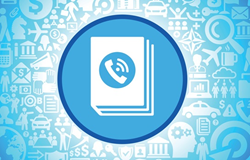 WILMINGTON, Del. (PRWEB) October 10, 2018
Searching for information about individuals based on one of their personal details has become very popular over the past few years. One of the most efficient ways to tap into data regarding a person's past is by searching for it based on their phone number.
To allow users to get important information about people in their lives, GoLookUp has established a new Phone Book service that can provide data about any person in the United States.
Searching Public Records with GoLookUp's Phone Book Service
In the past, phone numbers were only associated with people's other contact information, such as their address. However, things have changed over the past few decades, and phone numbers are now connected to public records.
Public records contain important information about people, like their criminal records, sexual offenses, social media data, residential history, mugshots, convictions, and much more. By using a service provider that has access to all these public records, one can get a full background check on a certain person.
GoLookUp is one of the largest and most efficient public records access providers that allows users to find data about others based on their phone number. Once a phone number is entered into GoLookUp's phone book search directory, the search engine scans all the public records related to that phone number, and provides a background check report within minutes.
Once the name of a person is found, with the help of the phone book query, users can search for additional information with the Person Search service. All the data on the reports produced by GoLookUp relies on official public records, so it is 100% accurate.
Along with the unclaimed money search,reverse phone lookup, companies information, reverse email lookup, inmate search service and all the other services provided by GoLookUp, users can perform the most accurate, quick, and reliable background check available today.