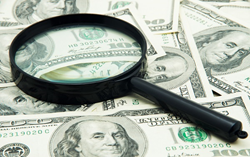 WILMINGTON, Del. (PRWEB) February 04, 2019
Unclaimed money has become a much talked about issue over the past few years, as more and more people have become aware of the fact that they are entitled to money. Unclaimed funds in the US are now in the billions, and each state in the United States is encouraging residents to claim back their money and property. To allow people to find money quickly and easily, GoLookUp is now providing an Unclaimed Monies search service that allows users to find money in all U.S. states.
What is Unclaimed Money and How to Get it Back
As of today, there are approximately $60 billion in unclaimed funds that are waiting to be collected by their rightful owners. Each state holds money for its residents to they can get it back whenever they desire. The whopping amount of unclaimed money in the U.S. has accumulated due to changes residents of the country make in their lives, such as relocation, changing banks, change pension carriers and so forth.
After the money gets left behind, it is kept in uncashed paychecks, state held property, pensions, and more. According to the laws in the U.S., only the rightful owners of unclaimed money can use it. To allow people to find their money quickly and easily, GoLookUp has established an unclaimed monies search service. To find lost money in the U.S., all users have to do is enter their name and the name of the state in question into GoLookUp's directory. Then, the search engine will scan all the necessary public records that contain data about the said person and provide a report about lost money registered to their name.
The website also offers numerous other services, such as background check, reverse phone number search, people search, and phone book search, to allow them to find accurate information about others.
To find unclaimed money, there is no longer a need to sift through public records. Instead, GoLookUp's lost money search can help people find the money that belongs to them and claim it back.