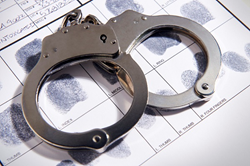 WILMINGTON, Del. (PRWEB) December 21, 2019
Now more than ever, background checks are a vital tool that is used not only by employers, but also by individuals who wish to find accurate information about the people in their lives. One of the most popular searches in this field is arrest records; access to such data allows people to find out the truth about the criminal past of others, and to help its users enjoy such a service, GoLookUp has expanded and improved its arrest records search directory.
Online Arrest Records Search with GoLookUp
Searching for arrest records allows individuals to find valuable information about others, and these days, such a search is more valuable than ever. With millions of people in the United States having social media accounts, professional accounts, and online dating profiles, it can be difficult to separate the truth from the lies.
Many individuals do not disclose the truth about their past, and some even go as far as to tell complete lies about who they are. That is why GoLookUp has expanded its arrest record search directory to include more public records and allow easier access to such records.
When using the service, users merely need to enter the first name and the last name of the person they have concerns about. Then, GoLookUp scans all the public records that are registered to the name of the said individual and it provides a detailed report of him/her.
The arrest records report includes information about the arrest, where it took place, who was the arresting authority, was there a conviction, what type of crime was committed, and much more.
By gaining access to such information, GoLookUp users can find out the truth about the people in their lives and discover who has a violent criminal past, who has committed sex crimes, who is lying about their past, and much more.
The arrest records search on GoLookUp joins more than a dozen other directories operated by GoLookUp, including a marriage records search, a self background check, a divorce records search, the best background checks search, and much more, making the website one of the most comprehensive public records search providers these days.