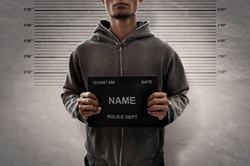 WILMINGTON, Del. (PRWEB) March 11, 2019
As of 2019, there are nearly 800,000 registered sex offender in the United States who are regularly monitored by federal and local authorities. Information about most of the sex offenders in the country is available to the public via national and state registries.
The data in sex offender registries allows people to find out if there are any sex offenders they might know, and take the necessary precautions in these cases. To provide users with data about sex offenders in every state, GoLookUp launched a new Sex Offender registry directory available to users from all over the country.
National Sex Offender Registry on GoLookUp
Many people these days are not honest about their past, which can lead to dangerous situations. When meeting potential love interests, online or offline, when meeting new neighbors, when meeting new colleagues, etc., a person cannot know if they are registered sex offenders. To help people get accurate information about those in their surrounding who might be registered sex offenders, GoLookUp has launched a quick and up to date sex offender directory. The search engine allows users to find out if people they know might be sex offenders, and take the necessary precautions on case they are.
The quick directory provides data within minutes, so users can get full access to the criminal records and sex offender registries in each state. Along with the sex offender registry, GoLookUp also provides users with the best background check that gives an unlimited background check data, as well as tips and directories filled with important advice; how to find nee friends, is online dating safe, whose number is this, and more.
Discovering if a certain person has a criminal sexual past is very important in many cases, and getting this data can help people protect themselves when it is necessary. With GoLookUp's advanced sex offender registry, users can find out about sex offenders in each state, and discover the truth about people in their lives.