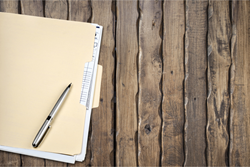 WILMINGTON, Del. (PRWEB) October 24, 2018
Background checks have been performed by employers for many years, and they allowed them to check if a prospective employee has a criminal past. For the past few years, background checks have become more and more popular with people who want to see what lies in the past of those they know.
To allow users to find accurate information about people in their lives, GoLookUp is now offering the best Background Check service to date with a nationwide search engine.
Conducting Background Checks with GoLookUp
Each state in the US collects information about its residents that gets recorded during the course of their lifetime. The records that every state holds provide valuable information about people's lives that they can access when they need to do so.
The information in many records becomes a matter of public records, and this allows people to access data about others. Public records can help reveal a great deal of information that cannot be found in social media outlets and search engines, such as Google.
GoLookUp has now extended its services and is providing one of the best background check services. With the service, users can find out about the past of others by simply entering their name to GoLookUp's background check query. The search engine immediately begins to scan public records to provide a report with data about the person in questions.
The information in the public records report includes important details, such as criminal records, arrest records, mugshots, contact information, education, employment, and much more. GoLookUp also provides a warrant search service as well as many other background check services that can help users avoid harm, fraud and injury of any kind.
Searching for public records is now easier than ever with GoLookUp's background check service that provides users with accurate reports within minutes.