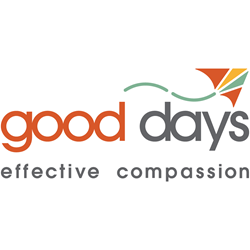 "Without the safety net of charitable assistance, millions of individual Americans and their families across the country would face serious financial hardship or bankruptcy."
PLANO, Texas (PRWEB) November 07, 2018
The national non-profit patient assistance charity Good Days joined 10 other leading national patient advocacy groups to submit a joint letter to the Office of the Inspector General in response to its Request for Information regarding the Medicare and State Health Care Programs: Fraud and Abuse; Request for Information Regarding the Anti-Kickback Statute and Beneficiary Inducements CMP. The patient organizations urged the OIG to add a new safe harbor under the anti-kickback statute for non-profit charitable assistance programs.
Due to the advent of innovative therapies, patients with conditions that were once considered disabling or life-threatening can now live as productive and contributing citizens if their access to therapy and complex care can be maintained. Even with insurance, the cost of these treatments can cause serious financial hardship. These patients occasionally turn to charitable assistance so that they can afford life-saving and life-extending treatments without the threat of bankruptcy looming overhead.
"Charitable patient assistance provides much needed financial security for Americans who realize they are severely underinsured because of an unexpected diagnosis," said Clorinda Walley, president of Good Days. "Without the safety net of charitable assistance, millions of individual Americans and their families across the country would face serious financial hardship or bankruptcy."
Whether you have private or public health insurance, serious illness can wipe out your life savings. A national survey released in October by Harvard's T.H. Chan School of Public Health, the Commonwealth Fund and the New York Times found that 36 percent of seriously ill patients with insurance said they had used up all or most of their savings to pay for their care. Twenty-one percent of seriously ill patients with insurance said they had been unable to pay for everyday necessities.
New challenges to insured individuals with serious illness make safeguarding charitable assistance especially urgent. Health plans now deny coverage to patients by rejecting the premium and cost-sharing assistance they receive from non-profit third parties. Many patients are left to choose between treatments that are vital to their health and the cost of everyday living. The ability of private insurance plans to deny charitable assistance also artificially steers patients who should not otherwise be eligible into tax-payer funded healthcare programs.
The patient groups asked the OIG to establish an anti-kickback safe harbor ensuring relief to patients facing serious illness. Additionally, the patient groups suggested:

Financial assistance should be offered on a first-come, first-serve basis with payments or subsidies provided out of documented financial need in a consistent manner.
Protections against assessing physician, provider, supplier, or course of treatment when determining eligibility or support should be maintained.
Similar protections related to interactions with entities referring patients should be maintained.
Despite the importance of these programs, charitable assistance is systematically out-paced by the overall demand. For this reason, best practices must be maintained or even enhanced to further encourage giving from both individual and corporate donors. Patient-centered communication and coordination among various stakeholders (provided that anti-steering considerations remain preeminent) will ensure these programs maximize their service to the community with limited resources.
In addition to Good Days, signers to the letter included The aHUS Foundation, American Liver Foundation, Chronic Disease Coalition, Fabry Support & Information Group, GBS|CIDP Foundation International, Patient Services Incorporated, Pulmonary Hypertension Association, Scleroderma Foundation, United for Charitable Assistance and the US Hereditary Angioedema Association.
Good Days is a national, independent 501(c)(3) non-profit charitable organization that makes life-saving and life-extending treatments affordable. Since 2003, Good Days has provided more than 800,000 grants and helped more than 500,000 people with access to healthcare resources.